Zhejiang Xizi Hotel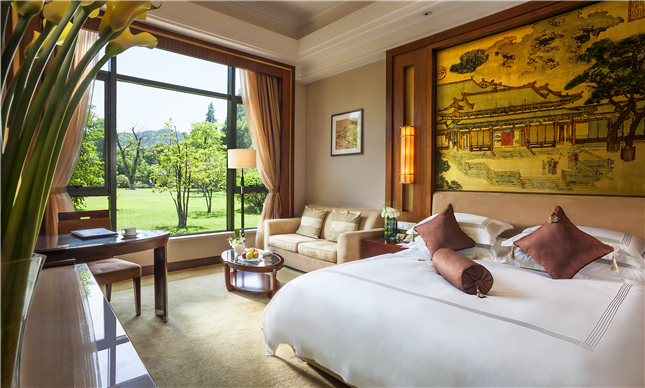 Located near "Ten Scenes of West Lake" -- Leifeng Pagoda in the Sunset (Leifeng Xizhao), Xizi Hotel is surrounded by the West Lake in the east, Jingci Temple in the south, facing Su Causeway, Three Ponds Mirroring the Moon (Santan Yinyue) and Orioles Singing in the Willows (Liulang Wenying) across the West Lake.
It is a perfect place to appreciate the Baochu Pagoda and picturesque landscape surrounding it.
The hotel has deliberately designed accommodations and nine restaurants and enjoys convenient transportation, with many bus routes such as K4 and K 504 linked to it.
In the past, the hotel has received many heads of states.
Address: No 37, Nanshan Road, Xihu district, Hangzhou (near Leifeng Tower and Changqiao Park)
Tel: +86- 571-87021888
August 4, 2023

July 27, 2023