School welcomes Asian Games with ancient games
Ancient Chinese sports dating back to the Song Dynasty (960-1279) recently made a comeback at the First Primary School Affiliated to the Hangzhou Normal University in Hangzhou, East China's Zhejiang province.
The school held this exhibition of ancient sports to celebrate the one-year countdown to the Asian Games Hangzhou 2022.
The exhibition was divided into seven sporting events including pitch-pot, spinning top, shuttle cock and swing, all of which were popular in the Song Dynasty. Some of these sports are still popular today.
Visitors had the chance to learn the sports through demonstrations provided by students.
The school also opened courses to teach its students about the sports culture in the Song Dynasty.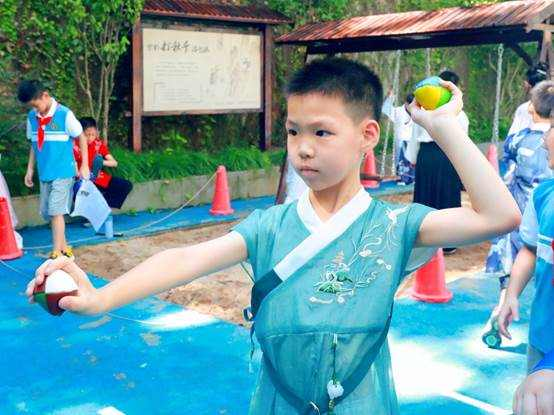 A student tries hands on an ancient sport at the First Primary School Affiliated to the Hangzhou Normal University. [Photo/zj.zjol.com.cn]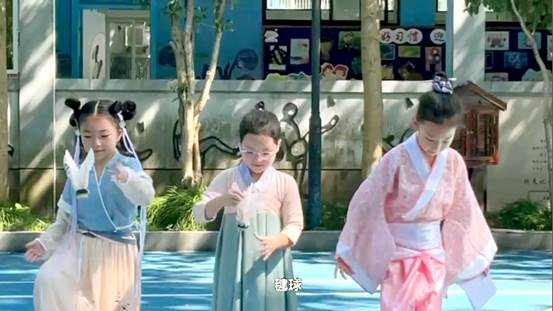 Three girls wearing traditional Chinese dress play with a shuttlecock. [Photo/zj.zjol.com.cn]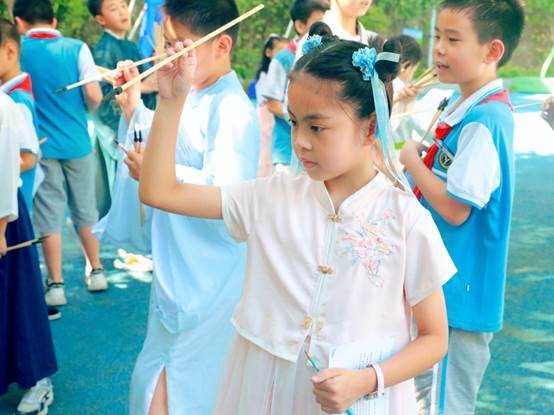 Students play pitch-pot, an ancient sport popular in the Song Dynasty. [Photo/zj.zjol.com.cn]
August 4, 2023

July 27, 2023