G20 Hangzhou Summit venue launches cultural, creative brand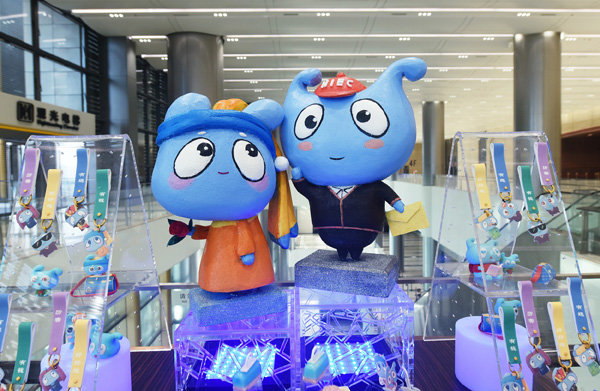 The Hangzhou International Expo Center launches its original cultural and creative brand Shika on Nov 15. [Photo/CFP]
The Hangzhou International Expo Center launched its original cultural and creative brand Shika on Nov 15, aiming to attract international visitors with distinctive Hangzhou cultural elements.
The brand has released three series consisting of more than 50 kinds of souvenirs, which include business gifts, peripheral products of the G20 Hangzhou Summit, as well as cultural products themed around the mascot Hang Xiao Bo, which has been stylized in various styles like The Girl with a Pearl Earring and Vincent van Gogh's Self-Portrait with Pipe to cater to the tastes of young people.
The Hangzhou International Expo Center is located on the bank of the Qiantang River in Xiaoshan district, Hangzhou. In September 2016, the center made its world debut as the main venue of the G20 Hangzhou Summit. Since then, the center has become the preferred venue for a variety of exhibitions and cultural activities in Hangzhou, attracting a large number of domestic and foreign visitors.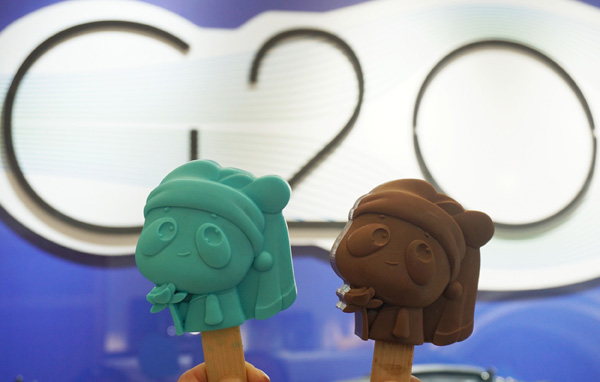 Shika sells ice cream products that stylize the mascot Hang Xiao Bo in the style of the world famous painting The Girl with a Pearl Earring. [Photo/CFP]
October 18, 2023

October 16, 2023

October 9, 2023
October 16, 2023