Young trend riders: motion capture technicians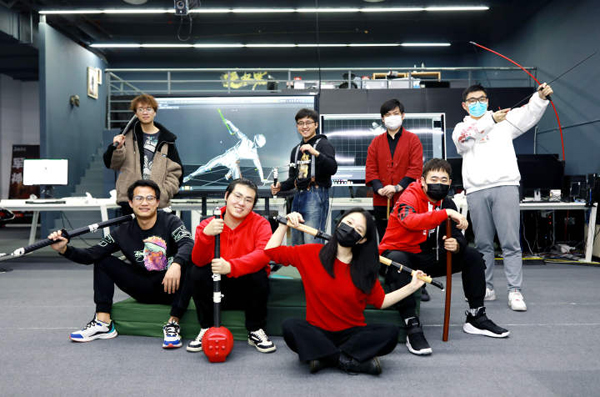 Motion capture technicians pose for a group photo. [Photo/zjol.com.cn]
With the rise of 3D games in China, motion capture technicians and actors that use motion capture technology to animate characters in virtual spaces and can increase the efficiency of traditional hand-drawing for games by 90 percent, have been emerging in the country.
Sun Zhenfei, 29, is a senior technician and has been working in the motion capture industry for six years.
Founder of the Leihuo Motion Capture Center run by gaming giant NetEase, Sun has been leading a team of eight young motion capture technicians and actors. With an average age of just 25, they have supplied nearly one third of NetEase's motion capture needs in recent years.
Sun also took his team through a series of motion capture gymnastics inspired by the second national broadcast gymnastics, which has helped his team obtain more accurate motion capture data.
The team has also set up a database for motion capture actors with varied specialties in dramas and operas, martial arts, gymnastics, and dancing.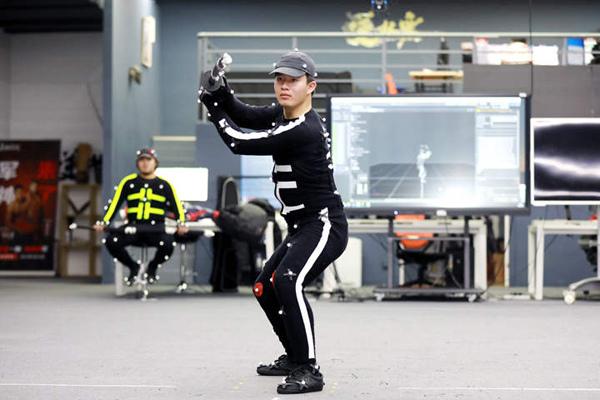 3D models of a motion capture actor are displayed on a screen in real time. [Photo/zjol.com.cn]
August 4, 2023

July 27, 2023