Teenagers showcase bridge skills in Hangzhou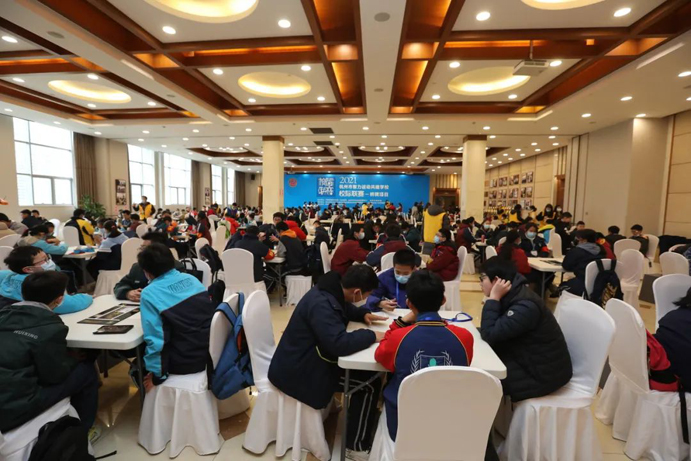 More than 700 students from nearly 40 schools test their skills in bridge at the Hangzhou branch of the China Chess Academy on Jan 21. [Photo/hangzhou2022.cn]
Enthusiasm for bridge among Hangzhou residents has been on the rise, with the sport to be included in the 19th Asian Games Hangzhou 2022.
More than 700 students from nearly 40 schools gathered at the Hangzhou branch of the China Chess Academy on Jan 21 and tested their skills in bridge, which makes use of player's imagination, judgment, probability assessment, and logical reasoning.
The bridge competition lasted for two days and was divided into 13 groups in three forms: Minibridge, winning tricks, and contract bridge.
"I love playing bridge with my friends," said Zhang Yichen, a student from the Qiantang Foreign Language School, who has been learning to play bridge for half a year.
"My son used to be very misbehaved, but since he started learning bridge, he became more thoughtful, curious, and can approach problems more logically," said Zhu Guli's mother.
Chen Mini's mother said the nature of bridge requires players to set goals, work hard together, and reach the best contract.
According to Yu Yicong, promoter of bridge in Hangzhou, professional classes are available in nearly 40 local schools.
"Students can learn to observe, think, analyze, reason, make decisions, verify, and strain in bridge. They can also develop their skills in interpersonal communication, teamwork, and working under pressure," Yu said.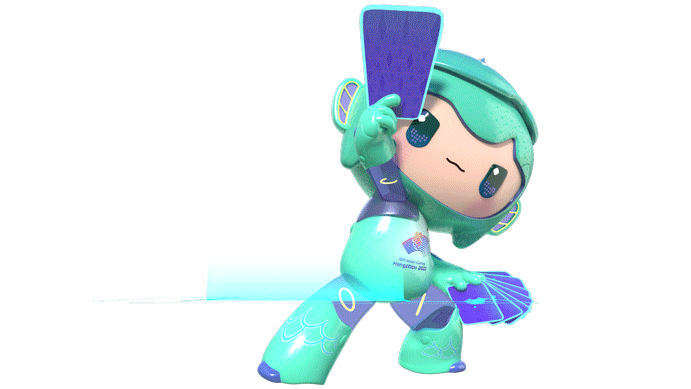 An animation of the mascot playing bridge. [Photo/hangzhou2022.cn]
August 4, 2023

July 27, 2023