Jiande city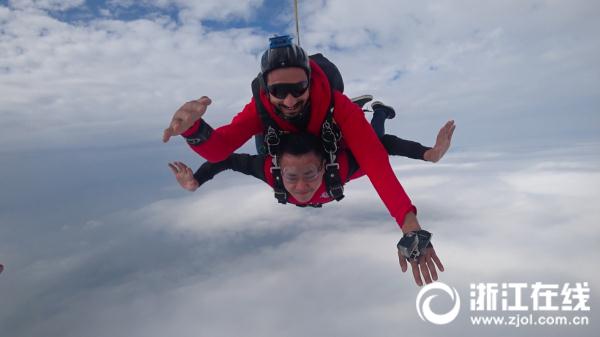 Two men skydiving in Jiande Aviation Town [Photo/zjol.com.cn]
Jiande city covers an area of 2,364 square kilometers, administers 16 towns and sub-districts, and has a permanent resident population of 447,000.
In 2020, Jiande had a regional GDP of 39.19 billion yuan ($6.02 billion), up 5.3 percent year on year and a per capital GDP of 76,793 yuan.
Jiande is home to the Aviation Town, which produces cutting-edge aviation technology and has attracted a significant amount of aviation-related tourism in recent years.
Jiande also leads other districts and counties of Hangzhou in implementing the "At Most One Visit" strategy, which was first carried out in Zhejiang province to cut red tape when dealing with government-related affairs.
August 4, 2023

July 27, 2023