Lin'an district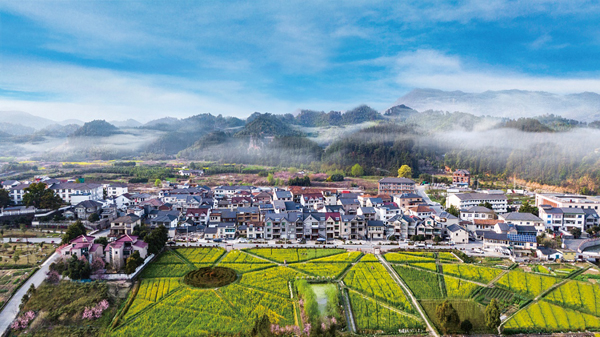 Spring fills every corner of Xiayuqiao village, Lin'an district. [Photo/linan.gov.cn]
Known as the origin of the Taihu Lake water system, Lin'an district is located in western Hangzhou, 46 kilometers away from downtown. It covers an area of 3,126 square kilometers, administers five subdistricts and 13 towns, and had a registered household population of 539,500 as of 2020.
Lin'an had a regional GDP of 60.04 billion yuan ($9.23 billion) in 2020, growing 3.5 percent year on year. The per capital disposable income of urban and rural residents were 59,760 and 35,816 yuan, respectively.
Bamboo and hickory are Lin'an specialties, and the district has built demonstration areas to cultivate and protect the plants.
August 4, 2023

July 27, 2023