Fuyang district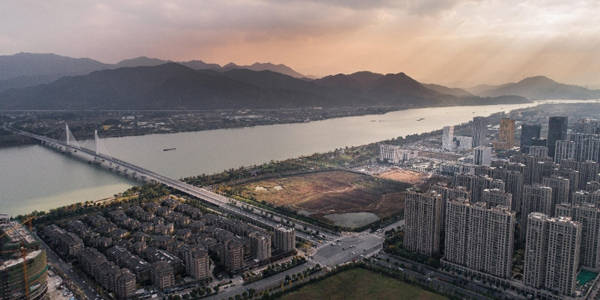 A bird's-eye view of the Fuchun River. [Photo/fuyang.gov.cn]
Covering an area of 1,821 square kilometers, Fuyang district administers five sub-districts, 13 towns and six villages and had a registered household population of 683,000 as of 2020.
Fuyang district is divided by the Fuchun River, which inspired the Yuan Dynasty (1271-1368) artist Huang Gongwang to create his well-known masterpiece Dwelling in the Fuchun Mountains.
In 2020, Fuyang district had a regional GDP of 81.21 billion yuan ($12.48 billion), a year-on-year increase of 1.1 percent.
August 4, 2023

July 27, 2023