Binjiang district (Hangzhou High-tech Zone)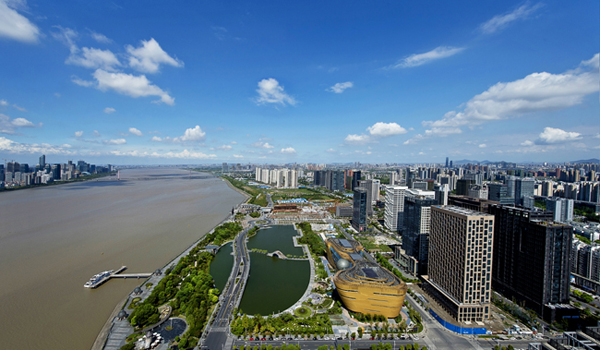 A panoramic view of Binjiang district [Photo/hhtz.gov.cn]
Covering 73 square kilometers, Binjiang district (Hangzhou High-tech Zone) administers three sub-districts and 60 residential communities, with a permanent population of 455,000 in 2020.
By focusing on developing cutting-edge technology and pursuing industrialization, the district realized a regional GDP of 174.57 billion yuan ($26.83 billion) in 2020, growing 7.2 percent year-on-year.
Industrial leaders covering diversified areas, such as e-commerce giant Alibaba, auto giant Geely, and surveillance equipment maker Hikvision are headquartered in the district.
August 4, 2023

July 27, 2023