Hangzhou Asian Games historic and cultural experience centers: Kangqiao Farmer's Market
Editor's Note: The Hangzhou culture, radio, film and tourism bureau has unveiled a list of 50 experience centers that best bring out the essence of the 19th Asian Games and the unique charm of Hangzhou. The centers focus on history and culture, digital economy, intelligent manufacturing, intangible cultural heritage, sports and health.
Kangqiao Farmer's Market
As a first-class farmer's market in Hangzhou, capital of East China's Zhejiang province, the Kangqiao Farmer's Market is dedicated to providing first-class services which are friendly, intelligent, convenient, characteristic, and standardized to customers.
At the farmer's market, visitors can learn about Hangzhou's characteristic agricultural products, experience authentic rural culture, and try their hands at various rural life experience activities.
Address: No 1-2 Building Beiqun, Kangqiao Sub-district Culture and Health Sports Center, No 296 Kangqiao Road, Gongshu district, Hangzhou
Tel: +86-571-188-5811-9000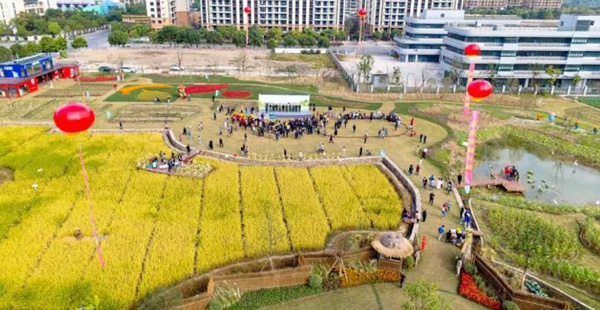 A view of the Kangqiao Farmer's Market in Gongshu district, Hangzhou. [Photo provided to ehangzhou.gov.cn]
August 4, 2023

July 27, 2023