Hangzhou Asian Games historic and cultural experience centers: Yanzhou Ancient Town
Editor's Note: The Hangzhou culture, radio, film and tourism bureau has unveiled a list of 50 experience centers that best bring out the essence of the 19th Asian Games and the unique charm of Hangzhou. The centers focus on history and culture, digital economy, intelligent manufacturing, intangible cultural heritage, sports and health.
Yanzhou Ancient Town
Yanzhou Ancient Town, which is located in the eastern part of Jiande city, Hangzhou, boasts a history of over 1,800 years and dates back to the Three Kingdoms (220-280) period.
With the Xin'an River, Lanjiang River and Fuchun River meeting in the ancient town, water transport was highly prosperous, especially in the Song Dynasty (960-1279).
The town was also a gathering spot for many literati during ancient times. These literati include Yan Ziling of the Eastern Han Dynasty (25-220), who was a nobleman indifferent to fame and fortune, and General Sun Quan from the Romance of the Three Kingdoms, who was known for his strong morals.
Address: Yanzhou Ancient Town, Meicheng town, Jiande city, Hangzhou
Tel: +86-571-6333-8799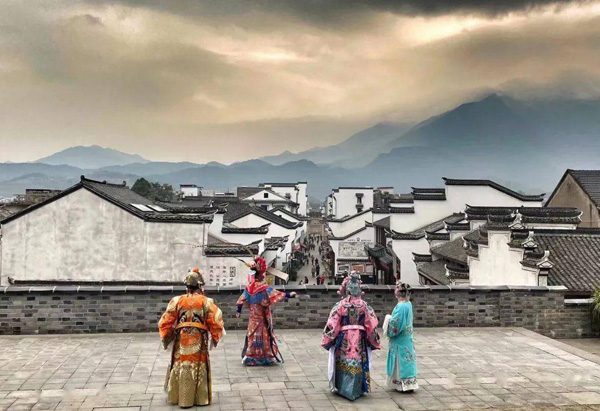 Opera artists perform at the Chengqing Pavilion in Yanzhou Ancient Town, Meicheng town, Jiande City, Hangzhou. [Photo provided to ehangzhou.gov.cn]
August 4, 2023

July 27, 2023