The king of vaulting horse and his Asian Games connections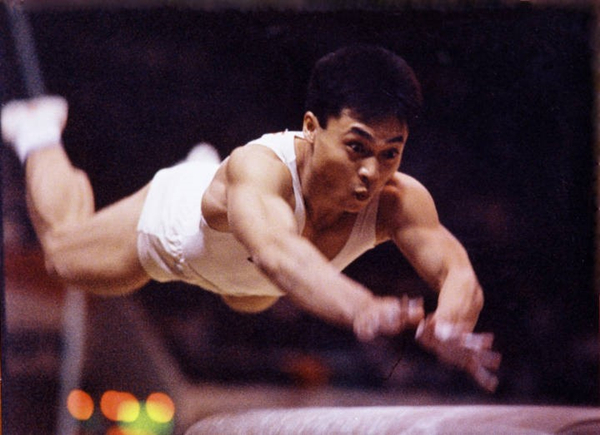 Lou Yun was nicknamed "King of Vaulting Horse". [Photo/CFP]
Lou Yun, 58, is a retired Hangzhou gymnast. He stood on the highest podium in the Summer Olympic Games in 1984 and 1988 and was given the nickname "King of Vaulting Horse" by his fans.
Lou's gymnastic dreams began during the 9th Asian Games, which were held in New Delhi, India in 1982.
As an 18-year-old substitute for the national men's gymnastics team, Lou was quite excited for his New Delhi trip. He wasn't competing in any games, so his translator could take him traveling around the city.
"But when I came back to the Asian Games Village that night, everything changed. My coach was waiting for me downstairs from my dorm and told me that a teammate was in acute enteritis and I had to compete the next day," Lou said.
Lou made a perfect debut at the Games – he took third in the national men's team, secured a seat at the all-around finals, and ultimately won two gold medals.
"The Games have helped me earn my position on the national team and I became a starting player," Lou said.
Since then, Lou has had many successes at international events, earning gold medals in vault at the 1984 and 1988 Olympic Games. He has also had a few movements named after himself, such as the Lou Yun Jump 1 (Forehand Flips and Somersaults 540 Degrees), Lou Yun Jump 2, and Lou Cloud Flip.
Lou said he was most proud of his vaulting horse gold medal at the 1988 Olympics.
"This gold medal did not belong just to an individual, it was the face of Chinese gymnastics and brought glory to the Chinese team. It also started a trend of Zhejiang Sports winning gold in every Olympics," Lou said.
August 4, 2023

July 27, 2023