West Lake commemorative coins make global debut
A total of 200,000 coins commemorating West Lake, a World Cultural Heritage item in Hangzhou, capital of East China's Zhejiang province, made their world debut on June 24, local media outlets reported.
On June 24, 2011, at the 35th UNESCO World Heritage Conference held in Paris, France, the West Lake cultural landscape in Hangzhou was officially inscribed onto the World Heritage List. Since 2020, June 24 has been designated "Hangzhou West Lake Day".
The West Lake commemorative coins, which were minted by the Paris Mint and authorized by UNESCO, were the second commemorative coins of the World Cultural Heritage in China, after the ones celebrating the 600th anniversary of the Forbidden City in Beijing.
The coin has a value of 25 euro cents ($26.5 cents) and its obverse side depicts West Lake's famous landscapes, such as Three Pools Mirroring the Moon, Breeze-ruffled Lotus at Quyuan Garden, and Jixian Pavilion, the osmanthus – Hangzhou's city flower, the words "Hangzhou West Lake" in Chinese and French, as well as the release year. The reverse is engraved with the UNESCO logo, the World Cultural Heritage inscription, and a tellurion.
To increase interest in the West Lake coins, a collection album was released on the same day, consisting of a set of limited edition stamps of the G20 Hangzhou Summit mega show Most Memorable is Hangzhou and postcards of pen-and-ink works of the Jade Belt Bridge on West Lake.
The obverse side of a West Lake commemorative coin. [Photo/chinanews.com]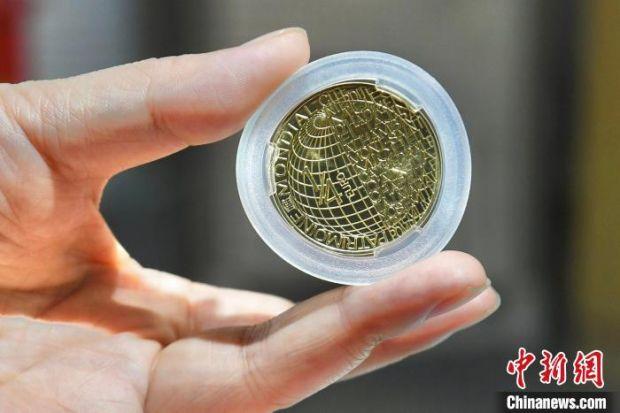 The reverse side of a West Lake commemorative coin. [Photo/chinanews.com]
August 4, 2023

July 27, 2023