Archaeological achievements of the Song Mausoleum in Hangzhou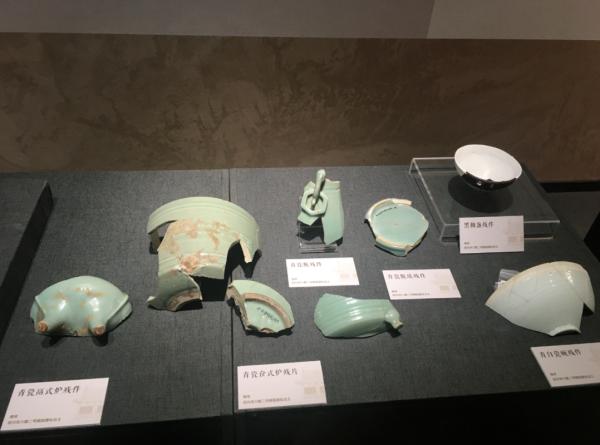 A three-month exhibition of the archaeological achievements of "Six Mausoleum of the Song Dynasty" opened in Hangzhou West Lake Museum. [Photo/thepaper.cn]
A three-month exhibition of the archaeological achievements of "Six Mausoleum of the Song Dynasty" was opened in Hangzhou West Lake Museum.
A total of 159 unearthed relics (sets), including porcelain used by the officials, tile components and stone remains, etc., are displayed in the exhibition, covering many important porcelain kilns in southern China at that time.
These cultural relics involve sacrificial rites, stationery, daily use and other categories. The construction of the mausoleum area was started around the year 1131, and lasted for 144 years. Seven emperors and seven empresses were buried there, including Huizong and Gaozong of the Song Dynasty (960-1279). It was destroyed in the early years of the Yuan Dynasty (1271-1368).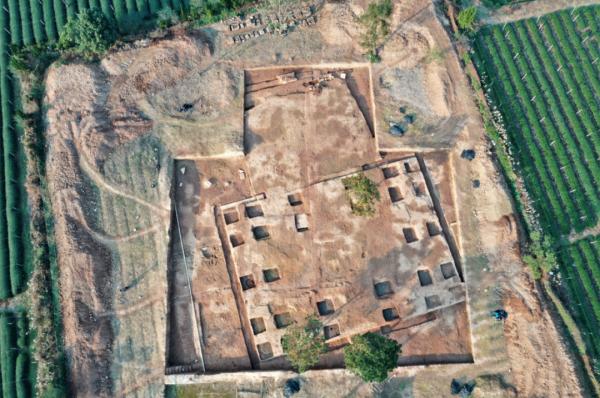 Archaeologists gradually provid restoration plans for some of the mausoleum sites. [Photo/thepaper.cn]
Since 2012, Zhejiang Provincial Institute of Cultural Relics and Archaeology has organized archaeological investigations, exploration and excavation at the cemetery site.
Based on a large amount of information collected on-site and with reference to historical and architectural documents of the Song Dynasty (960-1279), the archaeologists gradually provided restoration plans for some of the mausoleum sites, delineated the distribution range of most of the remains, and produced a three-dimensional restoration picture of the overall structure and layout of the mausoleum.
"We hope the audience could experience the magnificence of the Southern Song Imperial cemetery by watching the unearthed objects and scientific restoration scenes," said Li Huida, head of the archaeological team.
August 4, 2023

July 27, 2023