Huanglong Sports Center marks National Fitness Day
The Huanglong Sports Center in Hangzhou, one of the venues for the Asian Games, held its yearly Huanglong Fitness Day event on Aug 7, one day ahead of National Fitness Day.
More than 2,000 local residents participated in 20 activities involving basketball, badminton, swimming and frisbee. A sports-themed music festival was also held.
"We hope to make the most use of the Huanglong Sports Center to bring more Asian Games dividends to the public," said Shen Jian, deputy director of the center.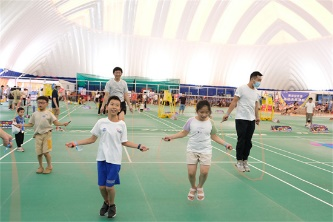 A group of children jump rope during the Huanglong Fitness Day event held at the Huanglong Sports Center on Aug 7. [Photo/Hangzhou Daily]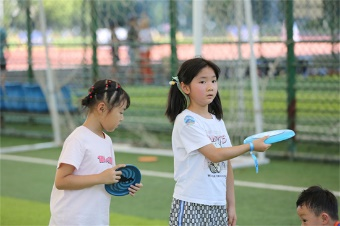 Children play frisbee at the Huanglong Sports Center on Aug 7. [Photo/Hangzhou Daily]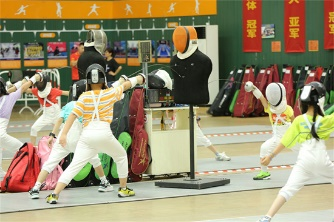 Children practice fencing during the Huanglong Fitness Day at the Huanglong Sports Center on Aug 7. [Photo/Hangzhou Daily]
August 4, 2023

July 27, 2023