Hangzhou sees steady employment rate in H1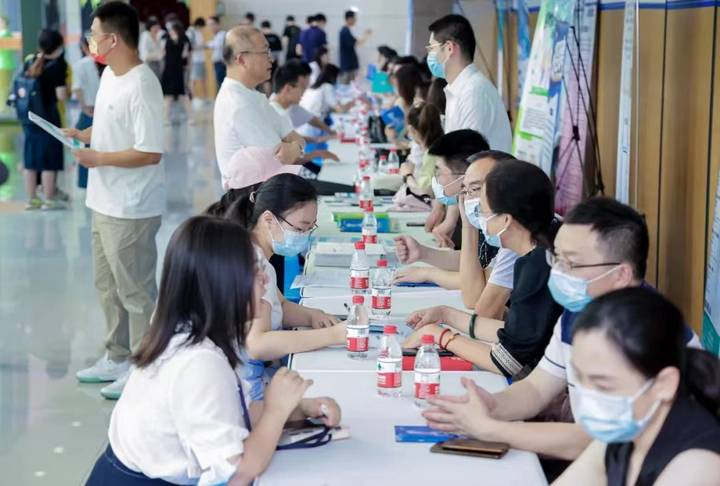 College graduates are in job interviews at a recruitment fair in Hangzhou. [Photo/Hangzhou Daily]
More than 150,000 new jobs were created in urban Hangzhou in the first half of this year, according to statistics recently released by the Hangzhou human resource and social security bureau.
The statistics also show that the per capita disposable income of the Hangzhou residents in H1 reached 38,940 yuan ($5,781).
To help alleviate pressure on business entities caused by the COVID-19 pandemic, the government of Hangzhou has provided 6.16 billion yuan in subsidies to companies.
The city has been strengthening its support for start-ups and promoting entrepreneurship to create more jobs. In H1, Hangzhou provided 592 million yuan in low-interest loans to entrepreneurs.
From January to June, Hangzhou held more than 550 recruitment activities involving over 16,000 companies. More than 450,000 jobs were offered to college students during these activities.
To encourage private businesses to employ college graduates, Hangzhou has pledged to offer 1,500 yuan in subsidies for each college graduate hired.
August 4, 2023

July 27, 2023