Asian Games encourage people with disabilities to swim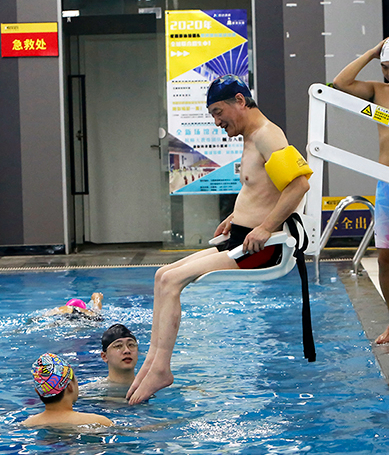 A person with disability descends into the water using a special device at a pool in Qiantang district, Hangzhou on Aug 9. [Photo/Hangzhou Daily]
An Asian Games-themed activity encouraging people with disabilities to swim was held in Qiantang district, Hangzhou on Aug 9.
Over 50 differently-abled swimmers were invited to experience the Hezhuang Accessible Swimming Venue, which is Hangzhou's only swimming facility designed for people with disabilities.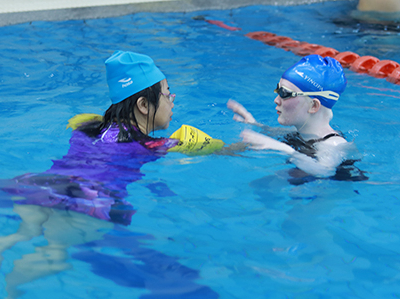 A volunteer guides a differently-abled swimmer. [Photo/Hangzhou Daily]
The venue features wheelchair lanes, accessible washrooms, and a special device that can carry a person from a wheelchair into the water.
The venue holds two activities every month to promote the importance of swimming among people with disabilities.
August 4, 2023

July 27, 2023