2,022 swimming lovers cross Qiantang River
Lan Zhuohong, 45, a swimming coach at the Hangzhou Chenjinglun Sports School, took the lead in the adult women's group.
"Although I'm older than many participants, my heart is still young and I usually take part in physical training. Today is very hot and the water temperature is also high so I felt a little tired in the middle of the race. But I'm still excited as the race is a challenge to everyone," Lan said.
Qiantang River is regarded by Hangzhou residents as the city's mother river. The crossing competition started in the 1960s and was once canceled due to river bank restoration work in 1994. In 2006, the event was resumed in response to public demand and has since become one of the most popular local sporting activities.
Many Olympic champions have taken part in the race, including Luo Xuejuan winning the children's group in 1993, and Ye Shiwen, winning the women's group in 2007.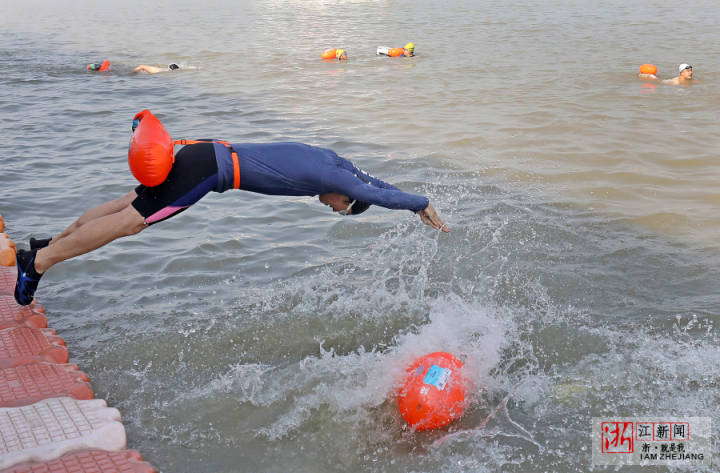 A swimmer dives into the Qiantang River. [Photo/zjol.com.cn]
August 4, 2023

July 27, 2023