Beihang's postgraduate education sets sail in Hangzhou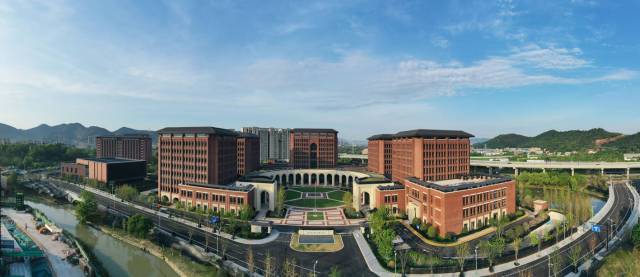 A bird's-eye view of the Hangzhou Innovation Institute of Beihang University in Binjiang district, Hangzhou, East China's Zhejiang province. [Photo/hangzhou.com.cn]
The Hangzhou Innovation Institute of Beihang University in Binjiang district, Hangzhou, East China's Zhejiang province is expected to welcome its first cohort of 400 postgraduates this September.
The institute, conceived by the prestigious Beihang University in Beijing and the local governments of Zhejiang province, Hangzhou, and Binjiang district, will be a talent incubator and scientific and technological innovation platform.
The institute, located to the south of Guanshan Mountain and east of Shidai Avenue, is encircled by picturesque landscapes and consists of five brick-red buildings, an arena-shaped teaching building, a quantum laboratory, the Nanbian Mountain Park, and dormitories in the 148,000-square-meter area.
It is planning to build schools for artificial intelligence, computer and software, information materials, electronics and information, quantum science, and cyberspace security, with a long-term enrollment of 2,000 students.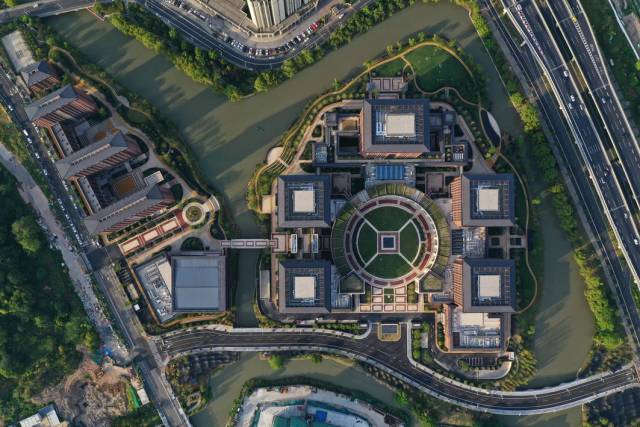 A bird's-eye view of the Hangzhou Innovation Institute of Beihang University in Binjiang district, Hangzhou, East China's Zhejiang province. [Photo/hangzhou.com.cn]

August 4, 2023

July 27, 2023