New rules for sports fields at schools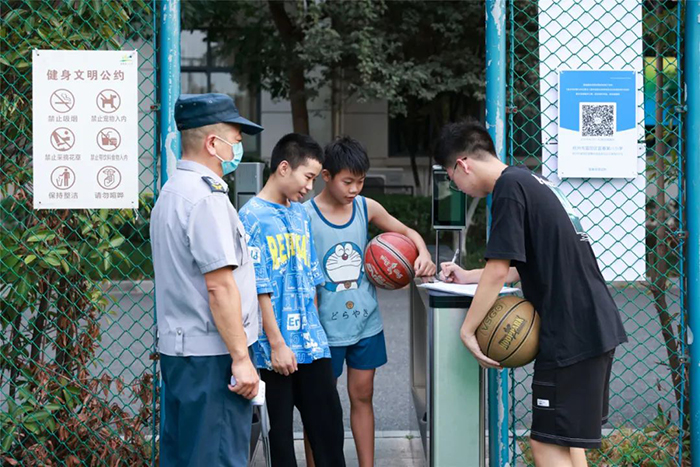 Students register their visit to a basketball court. [Photo/hangzhou2022.cn]
The Hangzhou education bureau recently announced that sports venues at primary and middle schools will continue to be open to the public in the new semester.

Statistics show that during the summer holiday from July 5 to Aug 21, the 665 outdoor sports grounds and 207 indoor stadiums at local primary and middle schools have received 1.34 million visits, serving as convenient places for locals to get exercise.
The schools have also put forward a variety of services, such as opening air-conditioned lounges and special toilets, employing sports instructors to offer professional guidance, and launching offline and online reservation channels.
In the new semester, there will be some changes in rule regarding entering the schools so as to ensure daily education and teaching is not interrupted.
A total of 828 outdoor sports grounds and 267 indoor stadiums at local primary and middle schools will open to the public. They will be open at least eight hours per day on weekends, festivals, and holidays. The facilities will also be open for at least three hours per day on workdays when there are no students at the school or the school isn't holding self-study sessions at night.
People entering the school for exercise in the first week after the new semester need to present negative nucleic acid test reports from within 48 hours and scan the school's site QR code.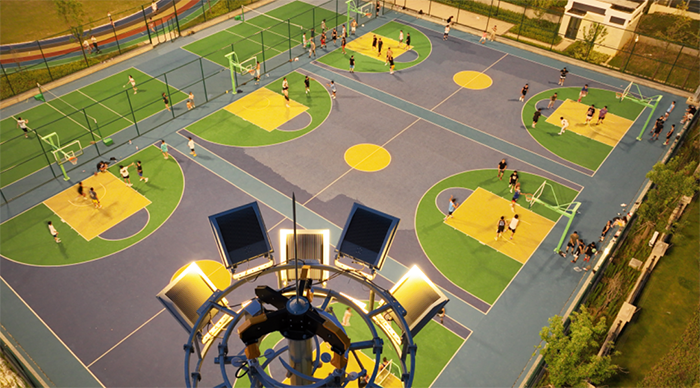 Hangzhou residents play basketball at a local school. [Photo/hangzhou2022.cn]

August 4, 2023

July 27, 2023