Hangzhou Asian Games encourages words from teenagers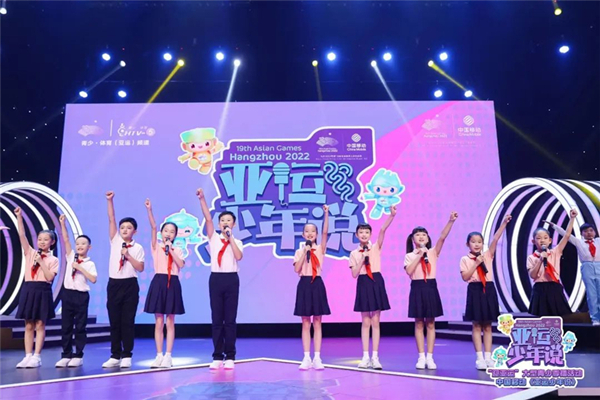 The Asian Games Youth Talk comes to an end in Hangzhou. [Photo/hangzhou2022.cn]
The Asian Games Youth Talk, an event that has been attracting the attention of Hangzhou local primary and middle school students since last December, recently came to an end, local media outlets reported.

The event, which has swept across the city with 11 elimination series, two semifinals and two finals, finally saw the announcement of one champion, one runner-up, and one second runner-up for the primary school group and middle school group, respectively, as well as stars of potency, creativity, and stage performance.
The event also announced 20 gold prize, 20 silver prize, and 54 bronze prize winners.
A total of 96 contestants from 131 primary and middle schools across Hangzhou have went on stage during the Asian Games Youth Talk and given authentic, personal, and sincere performances.
Via intense preparation and fierce competition, the event aimed to help teenagers gain first-hand understanding of the sweetness and bitterness of growing up, such as how to express themselves and better interpret their ideas and how to overcome obstacles and move forward with confidence.
After the competition, the top 20 winners of the primary and middle school groups respectively will participate in various Asian Games campus promotions, contributing further to the much-anticipated international sporting event.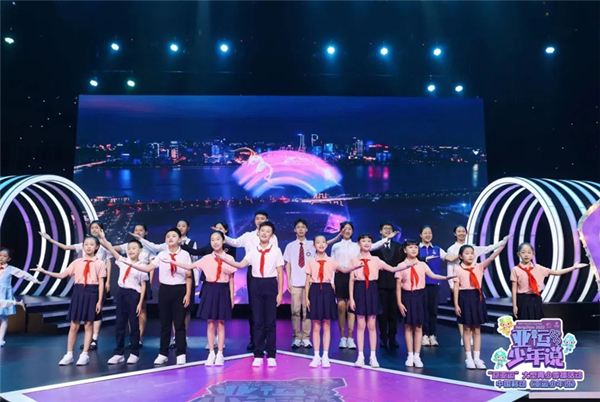 Students perform at the closing ceremony of the event. [Photo/hangzhou2022.cn]

August 4, 2023

July 27, 2023