Chinese equestrian sportsman Hua Tian: Olympics means everything to me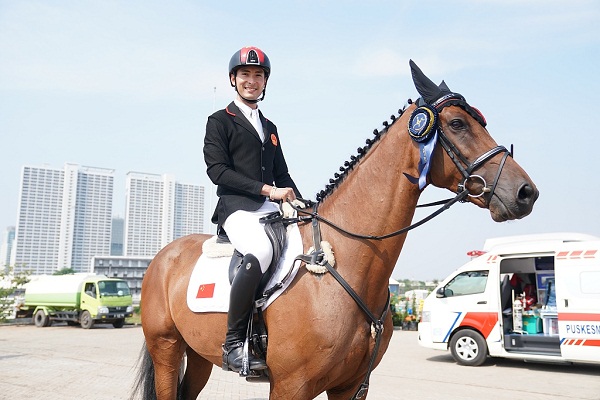 Chinese equestrian sportsman Alex Hua Tian. /CFP
Chinese equestrian sportsman Alex Hua Tian won the NAF Superflex CCI3*L at Hartpury with Jilsonne Van Bareelhof in August, securing his second individual title this year.
"I'm so excited … this result is so important to me. I had a long year and felt I just began to find my good form after competing for half of the season," he said after the victory.
When Hua was talking about his horse, he used words like "family," "friend" and "colleague." As the only Olympic sport that involves an animal, the coordination between riders and their horses is of crucial importance.
"There are people who resonate and share the same goals and values with you. That's why you become instant friends; there are also people you just don't like for no good reasons, they are hard to get along with and you never become friends; there are also people who are not on the best terms with you, but you bound well as time goes on and eventually establish a solid relationship with them. It's the same between riders and horses," Hua said in an interview with Xinhua News Agency.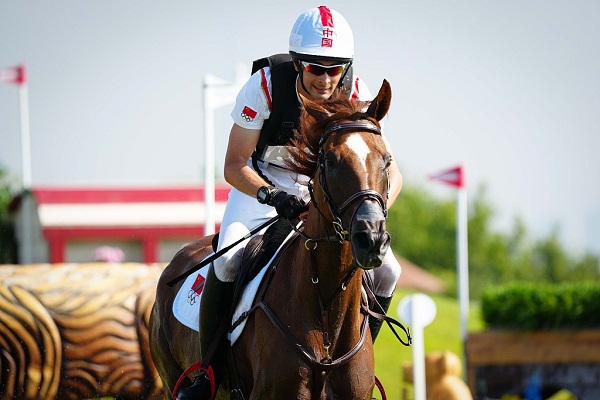 Alex Hua Tian of China competes in the eventing cross country team and individual at the Tokyo Olympics at Sea Forest Cross-Country Course in Tokyo, Japan, August 1, 2021. /CFP
He believes it's such a complicated, fickle and subtle connection between riders and horses that makes equestrianism an interesting sport.
Hua participated in the Olympic Games for the third time in his career in Tokyo last year. What made it really special was the fact that he and his teammates were able to compete in the team eventing for the first time on behalf of Team China. They were ninth in the end. However, Hua's mistake at the end of the jumping contest caused his horse Don Geniro to hit an obstacle.
A year after that moment, Hua was peacefully talking about his mistake and tried to turn it into an experience that will help him do better the next time. "I want to enjoy equestrianism itself without placing myself under too much pressure," he said.
Hua has two major tournaments to prepare for in the coming two years, the Asian Games in 2023 in Hangzhou, east China's Zhejiang Province, and the Summer Olympics in 2024 in Paris.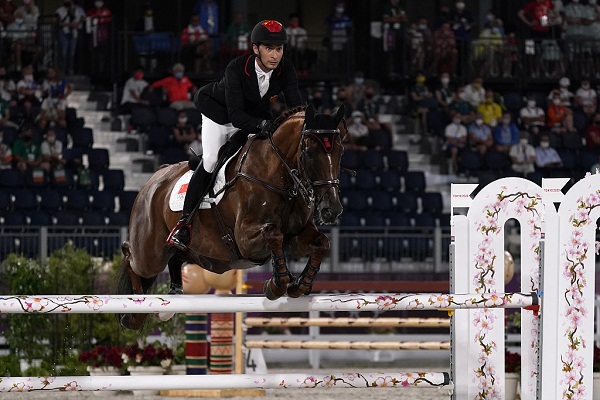 Alex Hua Tian of China competes in the eventing jumping individual final at the Tokyo Olympics at Equestrian Park in Tokyo, Japan, August 2, 2021. /CFP
"I am looking forward to performing with my home teammates in front of my compatriots in my motherland at the Hangzhou Asian Games. All these three things are important and special to me," Hua told Xinhua. "I made a decision over my career a long time ago that I want to compete at the top stage with the best opponents in the world."
"In order to do that, I spent most of my time in Europe," he added. "I think I made the right decision for both my own career and the development of Chinese equestrianism. But I have always wanted to come back home and perform."
At the age of 32, Hua spent a over a third of his life either preparing for or participating in the Olympic Games. "The Olympics means everything to me. My life has been running four-year cycles of it," he said.
Riders only have three instead of four years to prepare for the Paris Olympics because of COVID-19. They had to change their plans and make new arrangements but Hua remains positive.
"Many things became unpredictable these days, but that's sport and why it's so exciting," Hua told Xinhua. "I know one thing for sure: I will spare no efforts for the Paris Olympics."
August 4, 2023

July 27, 2023