Zhejiang Sci-Tech University opens Linping campus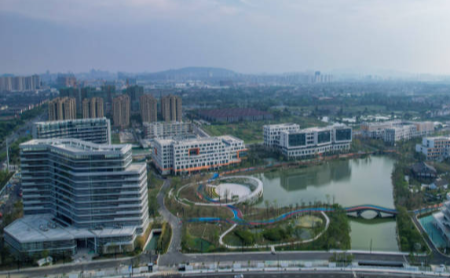 An aerial view of the new campus of Zhejiang Sci-tech University in Linping district, Hangzhou. [Photo/Zhejiang Daily]
The Zhejiang Sci-tech University opened its Shishang College in Linping district, Hangzhou on Aug 29.
The college, also known as Zhejiang Sci-tech University Linping, is the first university in the district.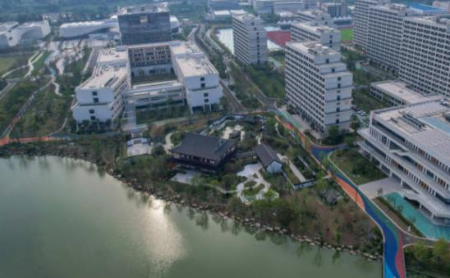 An aerial view of Zhejiang Sci-tech University, Linping. [Photo/Zhejiang Daily]
The campus spans over 300,000 square meters and will accommodate 8,000 students and teachers from five existing colleges: School of Fashion Design & Engineering, School of Art and Design, School of Art and Design, Shi Liangcai School of Journalism and Communication, Law School, and Fashion Design College of Istituto Marangoni.
Founded in 1897, Zhejiang Sci-tech University is now home to 20 colleges and schools. It has also cooperated with 155 institutes from 46 countries and regions to promote international education.
Address: 8 Kangtai Road, Linping district, Hangzhou
August 4, 2023

July 27, 2023