Ancient capital embraces Asian Games fever
The organizing committee of the 19th Asian Games Hangzhou 2022 held a series of promotional activities in Nanjing, capital of East China's Jiangsu province and host city of the 2013 Asian Youth Games and 2014 Summer Youth Olympic Games, on Sept 7.
Since May 2021, promotional activities have been carried out in Shanghai, Xi'an, Tianjin, Wuhan, and Chengdu, and will also be carried out in Guangzhou, Shenzhen, and Beijing.
Let's take a look at the activities in Nanjing.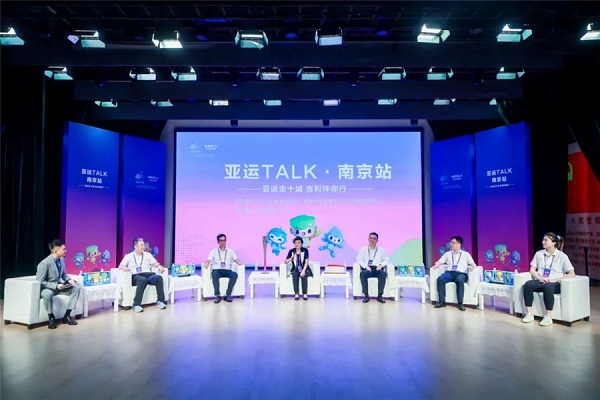 Experts and scholars gather at the Nanjing Museum, the oldest public museum in China, to discuss the orientation, preparatory work, aesthetic system, venue construction, and security assurance of the Asian Games. [Photo/hangzhou2022.cn]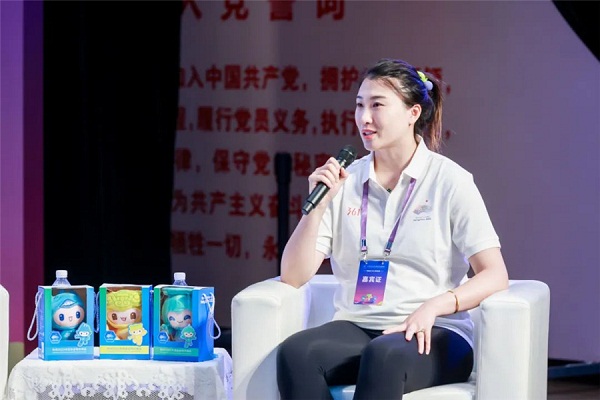 Xu Anqi, a Nanjing native and fencing champion at the 2012 London Olympics, shares her views on how to run a large international sporting event from the perspective of an athlete. [Photo/hangzhou2022.cn]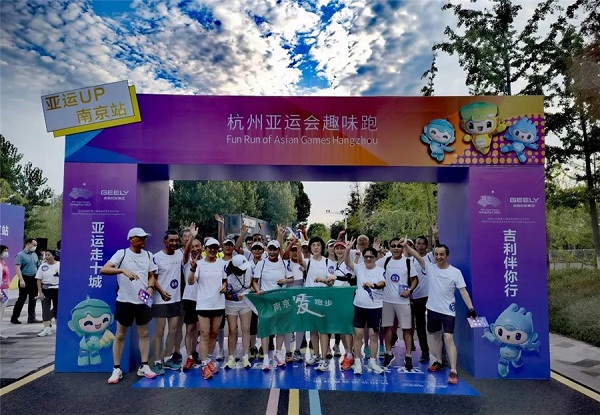 People rush out from the starting line in preparation for the 19th Asian Games Hangzhou 2022. A series of sports activities such as plank, balance beam, and steeplechase were held to boost anticipation for the Games. [Photo/hangzhou2022.cn]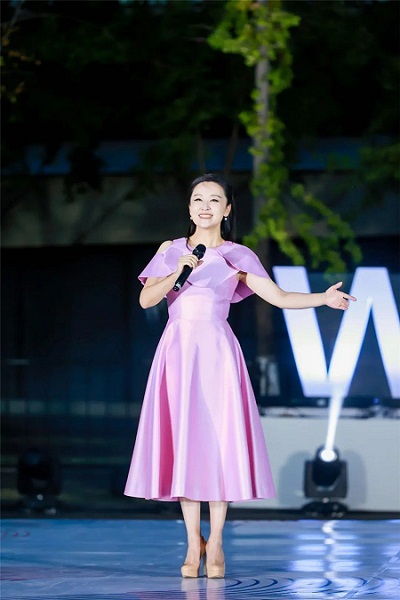 A singer performs at the square in front of the Nanjing Olympic Sports Center. A variety of songs themed around the Games or paying respect to Nanjing were performed that day. [Photo/hangzhou2022.cn]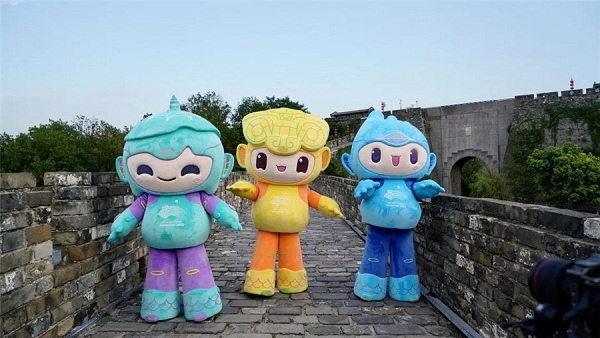 The mascots of the Hangzhou Asian Games – Congcong, Lianlian and Chenchen –pose for a photo on the ancient city walls of the Ming Dynasty (1368-1644). [Photo/hangzhou2022.cn]
August 4, 2023

July 27, 2023