Asian stamp, coin exhibition debuts in Nanning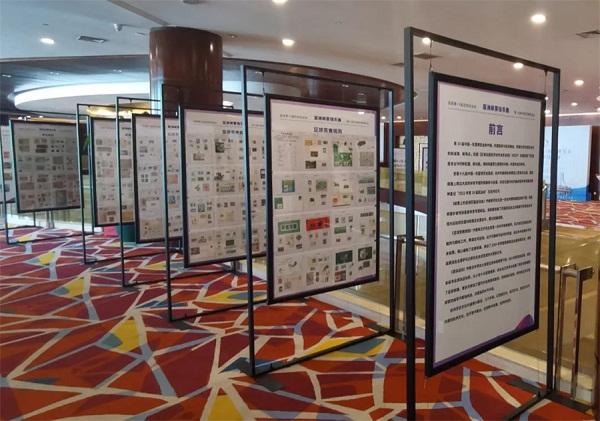 A stamp exhibition echoing the 19th Asian Games Hangzhou 2022 and the development of Asian countries makes its debut at the 19th China-ASEAN Expo in Nanning, South China's Guangxi Zhuang autonomous region from Sept 16 to 19. [Photo/hangzhou2022.cn]
A stamp and coin exhibition echoing the 19th Asian Games Hangzhou 2022 and the development of Asian countries made its debut at the 19th China-ASEAN Expo in Nanning, South China's Guangxi Zhuang autonomous region from Sept 16 to 19.

A total of 3,000 sports-related stamps and currencies from Asian countries including China, Indonesia, the Philippines, and Thailand were displayed at the exhibition.
There were some precious collections on display, such as the Asian Games on Stamps, which was a collection of stamps, envelopes and postmarks issued by previous Asian Games host countries for various sporting venues and sports events.
Coins and banknotes issued from all Asian countries were also on display at the event, which has become a highlight of the event.
"Though there are many kinds of exhibitions nowadays, an exhibition for stamps and currencies, especially Asian currencies, was the first of its kind that I've ever seen and been to. It was meaningful to serve the Asian Games and the CAEXPO," one visitor said.
"As we are seeking common prosperity, it is not only material wealth, but also spiritual wealth that we are yearning for," another visitor said.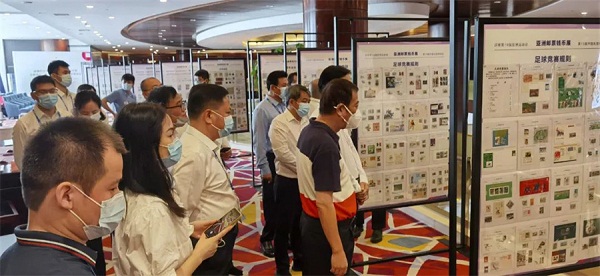 People check out the sports-related stamps on display at the exhibition. [Photo/hangzhou2022.cn]

August 4, 2023

July 27, 2023