Hangzhou Olympic Sports Center Training Hall opens to public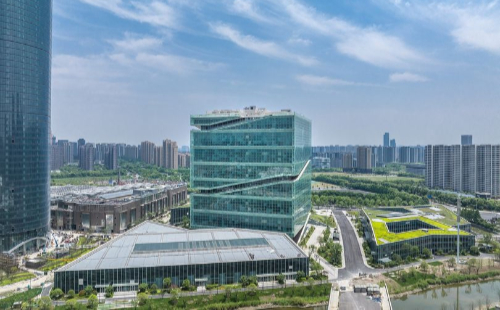 An aerial view of the Hangzhou Olympic Center Training Hall. [Photo/Facebook account: Hangzhoufeel]
The basketball courts and badminton courts of the Hangzhou Olympic Center Training Hall began to open to the public on Sept 19.
The venue design was inspired by the shape of the Jade Cong of Liangzhu Culture, which peaked back in the late Neolithic Period.
The 2022 Asian Games had been rescheduled for September 23-October 8, 2023, due to the COVID-19 pandemic. The Games were originally planned to take place from September 10 to 25, 2022.
However, all 56 competition venues and 31 training venues for the Asian Games in Hangzhou are gradually opening to the public, and more than 42,000 citizens have accessed these venues for physical exercise since July 1, according to the Hangzhou Asian Games Organizing Committee.
Organizers say the opening of the venues and facilities emphasizes the important roles the 2022 Asian Games play in enhancing fitness, culture and sports, and meeting the growing needs of citizens, as well as gaining experience in holding high-level competitions.
The Games' organizing committee has pledged to open venues in a controlled and orderly manner as it bids to protect and maintain the quality of the facilities.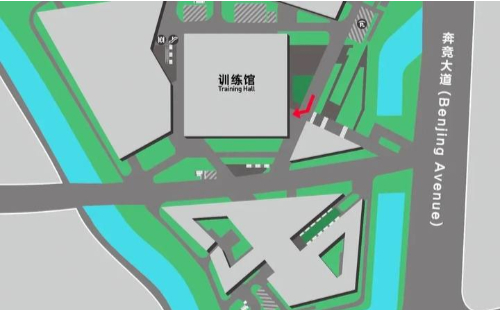 The training hall is located at 227 Benjing Avenue, Xiaoshan district. [Photo/Hangzhou Daily]
Opening hours:
14:00-21:00 from Monday to Friday
9:00-12:00 and 14:00-21:00 on weekend and holiday
Fees:
210 yuan ($29.6) per hour for half of a basketball court
56 yuan per hour for a badminton court
Hotline: +86 18202764981
August 4, 2023

July 27, 2023