Seal-cutting works on display at Xiling Yinshe Gallery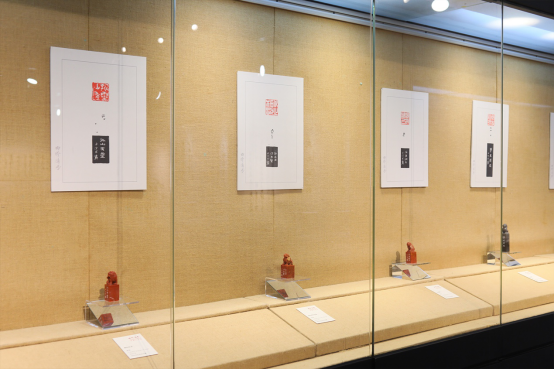 Seal-cutting works donated by Song Tao are exhibited at Xiling Yinshe Gallery in Hangzhou on Sept 19. [Photo/Hangzhou Daily]
The seal-cutting master pieces created and donated by Song Tao are exhibited at Xiling Yinshe Gallery from Sept 15 to Oct 8.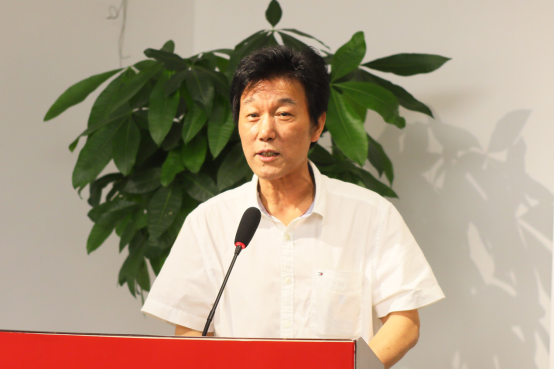 Song Tao speaks at the opening ceremony of the exhibition. [Photo/Hangzhou Daily]
Song is famous for his achievements in seal cutting and calligraphy. He is a member of the Chinese Calligraphers Association and honorary president of the Hangzhou Calligraphers Association.
During the dynasties of Ming (1368-1644) and Qing (1644-1911), Hangzhou was home to many renowned seal cutting masters. The creation of and study on seal cutting became a popular art form in the city.
Established in 1904, Xiling Yinshe is a society of literati and artists with the longest history among those still existing in China. It is also China's first professional academic organization specializing in stone seal carving.
August 4, 2023

July 27, 2023