Talents help Hangzhou make its mark on the world stage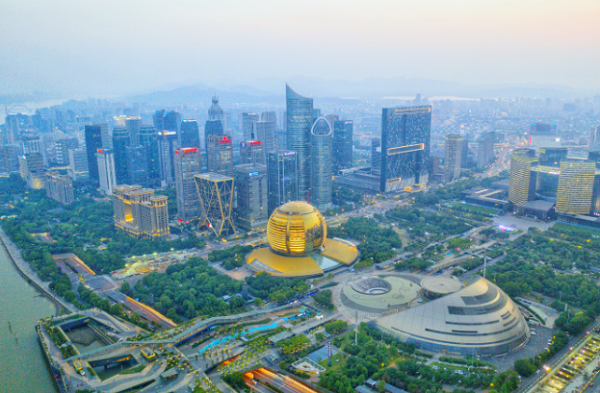 A bird's-eye view of Hangzhou, capital of East China's Zhejiang province. [Photo/zjol.com.cn]
On Sept 28, the first Hangzhou Talent Day, domestic and foreign talents who have devoted themselves to the city's development voiced their feelings and reflections on the day's themed celebrations.
Yu Hongtao, dean of the School of Life Sciences at Westlake University, was awarded the honorary title of Outstanding Talent.
"The intimate services and practical policies designed by the Hangzhou government showed me the significance and care the city has attached to talents," Yu said. "The 'At Most One Visit' policy in particular, which has saved my colleagues and me from paying 'countless' visits to have our public affairs managed when we first arrived in the city, has warmed our hearts with sincerity."
Assaf Lahav, vice-president of advanced technology at Gpixel, a Hangzhou-based high-tech enterprise, was honored as a Qianjiang Friendship Ambassador, the highest honor awarded by the Hangzhou government to foreigners.
"Hangzhou is an international metropolis. Its open and inclusive culture has created a first-class business and living environment for talents from all over the world, making it a 'paradise of innovation and entrepreneurship' for global talents," Lahav said.
He added that he joined Gpixel in 2021, where the advanced technology, equipment and talent resources he needed for designing and optimizing pixels, the smallest key element for sensor development, was strongly supported by the company and local government.
Statistics show that in recent years, the total number of talents in Hangzhou has exceeded three million. The net inflow rate of talents, overseas talents, and talents in Hangzhou's internet industry has ranked first in China for 12 consecutive years.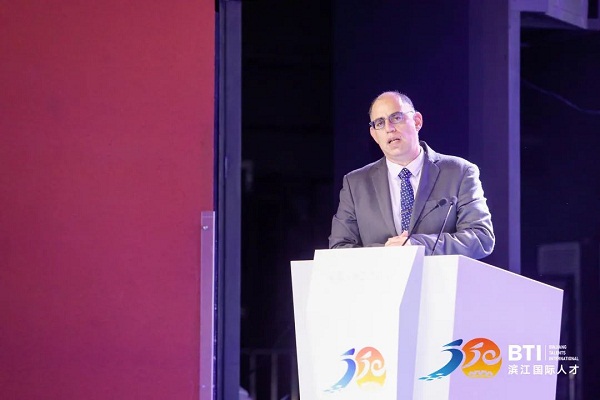 Assaf Lahav, vice-president of advanced technology at Gpixel, a Hangzhou-based high-tech enterprise. [Photo/WeChat account: gxbjfb]

August 4, 2023

July 27, 2023