Celadon offers a glimpse into Chinese aesthetics and practicality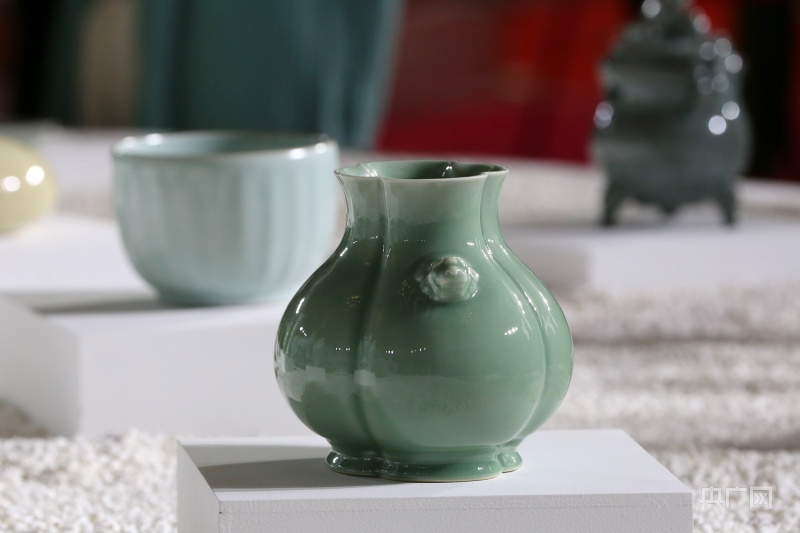 Celadon works are displayed at the Fifth World Celadon Conference in Hangzhou, East China's Zhejiang province, from Oct 31 to Nov 1. [Photo/cnr.cn]
The Fifth World Celadon Conference took place in Hangzhou, capital of East China's Zhejiang province, from Oct 31 to Nov 1, attracting the attention of celadon craftsmen, experts, and cultural enthusiasts from home and abroad.

Zhejiang was chosen as the host for its significant role in China's celadon history, while Longquan, a county-level city in the province with the country's largest ancient celadon production center Longquan Kiln, is no doubt the most distinctive cultural landmark.
The Longquan Kiln emerged in the Five Dynasties and Ten Kingdoms period (907-960) and began to flourish in the Northern Song Dynasty (960-1127). It was China's largest porcelain production center from the Southern Song Dynasty (1127-1279) to the mid-Ming Dynasty (1368-1644).
In September 2009, UNESCO inscribed the traditional firing technology of the Longquan celadon on its Representative List of the Intangible Cultural Heritage of Humanity.
Craftsmen born in the 1990s were also a highlight at the event by showing off not only their skills but also their ingenuity and creativity.
While it may not be among the four great inventions of ancient China-papermaking, printing, gunpowder and the compass-porcelain is an indisputably ingenious creation by the ancient Chinese that combines art and technology and integrates aesthetics with practicality.
Seminars and forums on the technology base, artistic innovation, and intellectual property protection of the celadon industry were held on the sidelines of the event.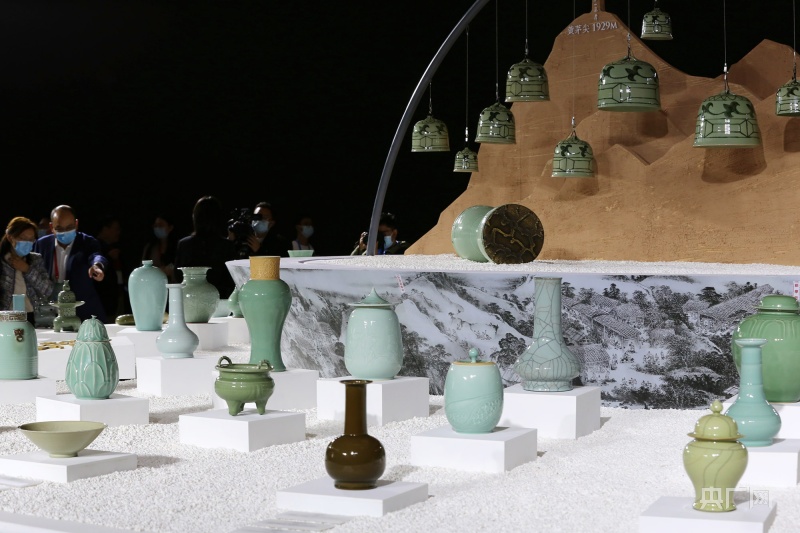 Celadon works are displayed at the Fifth World Celadon Conference in Hangzhou, East China's Zhejiang province, from Oct 31 to Nov 1. [Photo/cnr.cn]

August 4, 2023

July 27, 2023