CIIE offers Hangzhou enterprises freer intl economic flows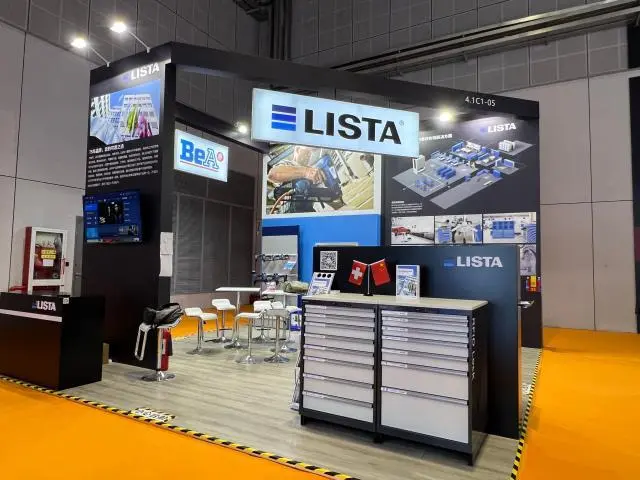 Lista's booth at the 5th China International Import Expo in Shanghai. [Photo/hangzhou.com.cn]
With the 5th China International Import Expo in full swing, enterprises in Hangzhou have made themselves known on the international stage for their cutting-edge technologies and top-notch products, Hangzhou Daily reported.

Lista, for example, a high-end tool cabinet manufacturer founded in Switzerland about 80 years ago and acquired by Hangzhou-based Great Star Technology Co in 2018, attended the CIIE for the second time.
The company showed off its status as an elite supplier of industrial storage solutions and even displayed a customized RFID cabinet at its booth.
"Great Star has helped improve our reliable products with more intelligent features. The company is also seeking to introduce Lista's philosophy of modularization to China so as to better meet the storage needs of our customers," said Tang Guoxiao, general manager of Lista China.
In fact, globalization has enabled Hangzhou enterprises to discover greater development opportunities and domestic market potential by acquiring or investing in foreign brands, opening up new branches overseas, integrating capital, technology, brand value and talent resources, and bringing high-quality products back to CIIE.
August 4, 2023

July 27, 2023