National e-sports event rehearsal held for Hangzhou Asian Games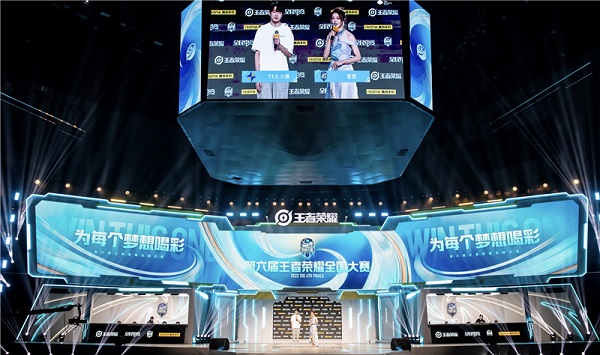 The finals of the Honor of Kings National Competition Season 6 kick off at the China E-sports Center in Gongshu district on Nov 15. [Photo/hangzhou2022.cn]
The finals of the Honor of Kings National Competition Season 6 kicked off at the China E-sports Center in Gongshu district, Hangzhou, East China's Zhejiang province, on Nov 15, local media outlets reported.

From Nov 15 to 19, the finals will feature eight teams – Tangshan CDG, Guangzhou TT.X, The Young, BOA, TLGaming, Xiamen Meizu WSG, Xiamen Douyu Whale Man, and Anqing TXG.
With a single elimination bracket and following Global Ban-Pick rules, the quarterfinals, semifinals and third-place matches from Nov 15 to 17 will be played in a best of five manner, while the grand finals on Nov 19 will be played in a best of seven manner.
Tickets for the grand finals are already on sale online.
Bonuses of 300,000 yuan ($41,426.5), 100,000 yuan, and 50,000 yuan will be granted to the top three winners.
Hu Junwei, a sports venue maintenance worker at the Grand Canal sports park where the e-sports center is located, said it was his first time visiting the venue and that the audio-visual effects greatly impressed him.
The race was part of Gongshu's celebration of the 300-day countdown to the 19th Asian Games, which will be held in Hangzhou from Sept 23 to Oct 8, 2023. The much-anticipated international sporting gala will see eight e-sports gold medals handed out at the venue.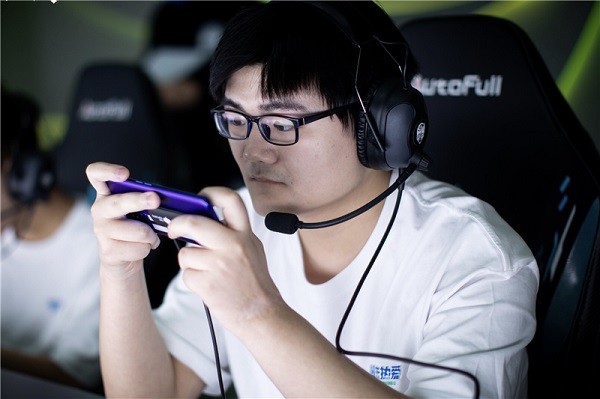 A man competes in an Honor of Kings game. [Photo/hangzhou2022.cn]

August 4, 2023

July 27, 2023