McDonald's pop-up store opens in Hangzhou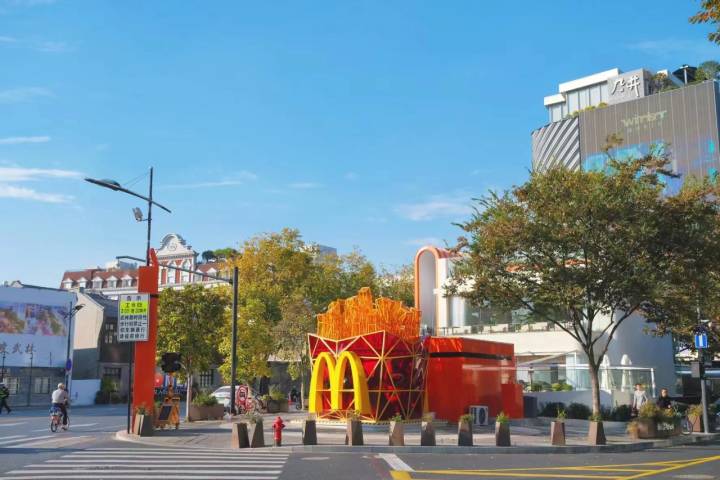 A McDonald's pop-store on Wulin Road, Hangzhou. [Photo/Zhejiang Daily]
McDonald's opened a pop-up store on Wulin Road, Hangzhou, East China's Zhejiang province, on Nov 11.
The store mainly serves desserts and snacks, including the popular McDonald's McCafé products.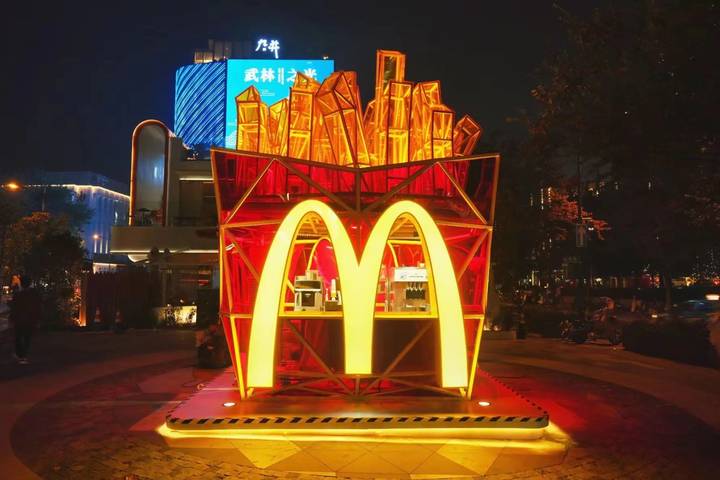 A McDonald's pop-store on Wulin Road, Hangzhou. [Photo/Zhejiang Daily]
"It is the first McDonald's pop-up store in East China," said an authority of the Gongshu District Culture, Business and Tourism Group, "We are trying to attract young people with the 'first store' economy."
"The youthful, trendy, and energetic consumption attributes of Wulin Road are the main reasons why McDonald's chose to locate the store here," said Yang Haoyu, a senior general manager of McDonald's Zhejiang marketing department.
August 4, 2023

July 27, 2023