World's most powerful hyper-gravity centrifuges take shape in Hangzhou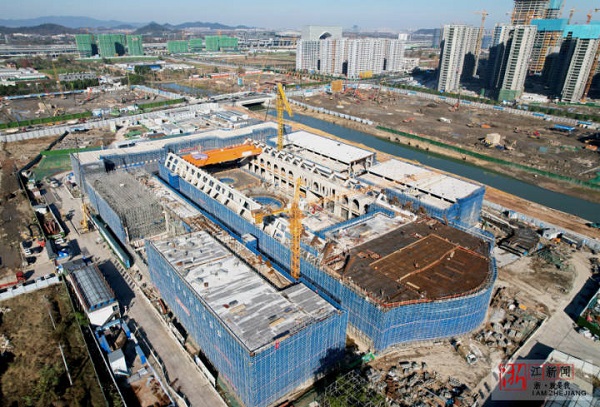 The Centrifugal Hyper-gravity and Interdisciplinary Experiment Facility takes shape in the Future Sci-tech City in Hangzhou. [Photo/zjol.com.cn]
The Centrifugal Hyper-gravity and Interdisciplinary Experiment Facility led by the prestigious Zhejiang University has taken shape at the Future Sci-tech City in Hangzhou, local media outlets reported on Dec 19.
CHIEF was part of China's goal set during the 13th Five-Year Plan (2016-20) period to set up 10 key pieces of sci-tech infrastructure. It started construction in February 2020 with more than 2 billion yuan ($286.6 million) in funding and will have the largest capacity and most extensive application worldwide after its scheduled completion in 2024.
The project is a large-scale scientific experiment facility integrating hyper-gravity with an extreme environment. It is being called a revolutionary engineering device. It utilizes time and space compression as well as accelerated phase separation to bring scientific research to a new level.
CHIEF will fill a void in super-large hyper-gravity experiment facilities in China. As an indispensable experimentation device, it will provide an advanced experiment platform and offer immense support for the development and verification of major engineering technologies as well as research into cutting-edge matter-related sciences.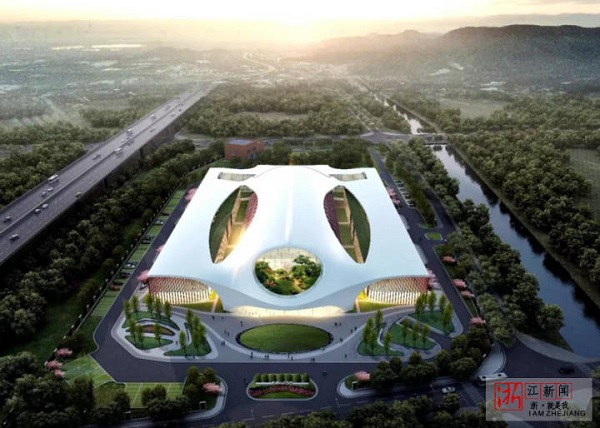 A rendering of the facility. [Photo/zjol.com.cn]

August 4, 2023

July 27, 2023