Ancient kingdom reveals its secrets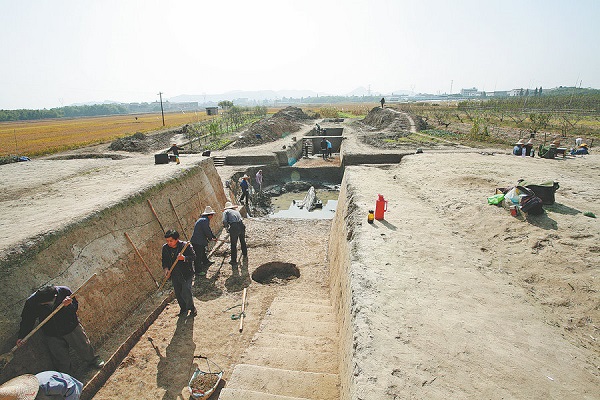 People work at an excavation site that shows the ruins of Liangzhu city. [Photo provided to China Daily]
Wang and his team have discovered more than 30 dams since, and they're far from finished.
The major function of the dams was to transport goods to the capital city that was inhabited by an estimated 20,000 to 30,000 people. At the time, a city housing 5,000 people was regarded as big.
Wang says they found that heavy logs, more than 10 meters in length, were transported through the dam system to Liangzhu city. There were holes in the logs that indicate they were tied together. Heavy stones were also transported via the system.
"It was a very complicated water conservancy system," adds Wang.
Wang says the people of the time seemed experienced at dam building, which means they had produced this type of system before. However, the discovery remains the first of its kind ever unearthed in China.
"To find a dam is much more difficult than to find other relics such as jadeware and pottery. The dams are made using soil and plants and are hard to recognize just by digging pits," he says.
August 4, 2023

July 27, 2023