China's top 10 economic and technological development areas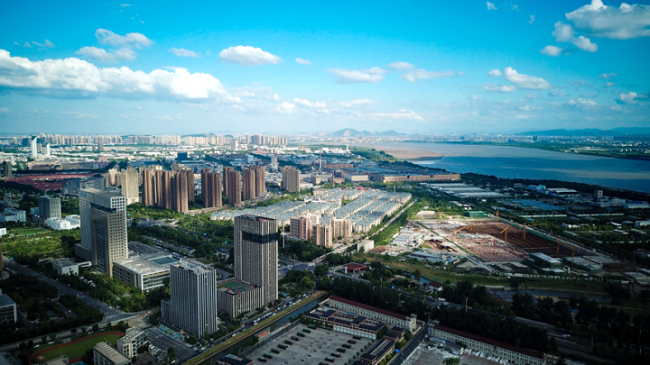 An aerial view of Hangzhou Economic and Technological Development Zone. [Photo/Zhejiang Daily]
China's Ministry of Commerce completed its 2022 evaluation on 217 national economic and technological development areas recently, finding that they adhered to a high level of opening-up and generally showed a rolling momentum of development and improving quality.
According to the ministry, these areas generated a GDP of 12.8 trillion yuan ($1.91 trillion) in 2021, accounting for 11 percent of the country's total GDP.
Let's take a look at the top 10 zones.
10 Yantai Economic and Technological Development Area
9 Hangzhou Economic and Technological Development Area
8 Nanjing Jiangning Economic and Technological Development Zone
7 Qingdao Economic and Technological Development Zone
6 Hefei National Economic and Technological Development Area
5 Kunshan Economic and Technological Development Zone
4 Beijing Economic and Technological Development Area
3 Tianjin Economic and Technological Development Area
2 Guangzhou Economic and Technological Development District
1 Suzhou Industrial Park
September 13, 2023

September 8, 2023

September 5, 2023