Hangzhou a popular tourist destination during Spring Festival holiday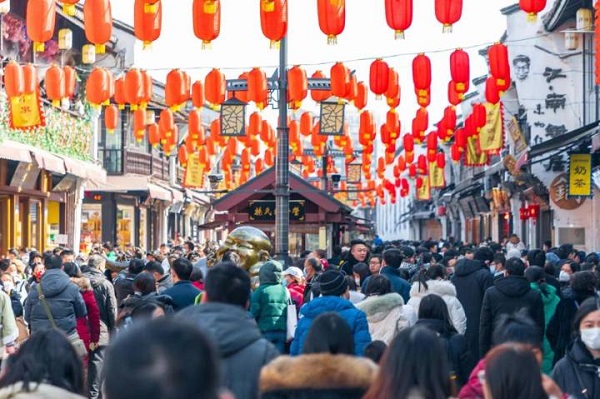 A scenic spot in Hangzhou is crowded with visitors during the Spring Festival holiday. [Photo/zjol.com.cn]
The culture and tourism sector of Hangzhou, capital of East China's Zhejiang province, saw a strong recovery during Spring Festival, seeing 9.37 million tourists over the seven-day holiday, a year-on-year increase of 566.5 percent.
A total of 4.03 million tourists were from outside Hangzhou, with the figure even exceeding that of 2019. They were mainly from Shanghai municipality, the provinces of Jiangsu, Guangdong, Anhui and Shandong, as well as Hangzhou's neighboring cities in Zhejiang, such as Jinhua, Ningbo, Jiaxing, Shaoxing and Huzhou.
Hangzhou launched over 150 Spring Festival activities for tourists. Old-style travel boats on West Lake and in Xixi Wetland Park were extremely popular among tourists, with the rabbit decorations making for some great photops during the ride.
The West Lake scenic area, Hubin commercial street, Qinghefang historical and cultural block, Xixi National Wetland Park, Grand Canal scenic area, and Liangzhu Archaeological Ruins Park were the top six tourist destinations during the holiday.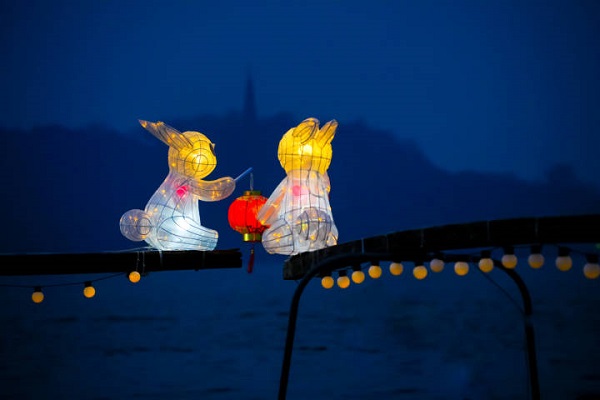 Travel boats decorated with lanterns in the shape of rabbits are popular among tourists. [Photo/zjol.com.cn]

August 4, 2023

July 27, 2023