Centuries-old tea garden most recommended site for foreigners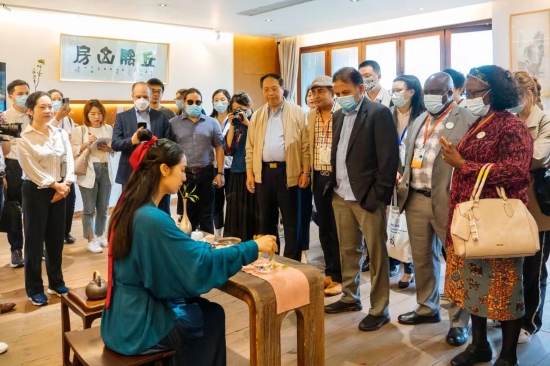 Foreign guests learn about the traditional tea ceremony at Longwu Tea Garden. [Photo/hangzhou.com.cn]
The Longwu Tea Garden in southwest Hangzhou, a getaway from the urban hustle and bustle, was recently listed by the local government as one of the 14 most recommended sites for foreigners due to its picturesque landscapes and rich culture.
The garden, covering an area of 24.7 square kilometers, is a characteristic town which was recognized by the Zhejiang provincial government in 2015 and is home to many hectares of tea plantations, a reservoir, a forest park and boutique homestays.
As early as the late Song Dynasty (960-1279) and the early Yuan Dynasty (1271-1368), the tea garden had already become the site of tea production and was hence recognized as a "thousand-year-old tea town". Nearly 70 percent of West Lake Longjing tea, one of the most renowned green tea varieties, is produced here, making it the largest production area for the tea.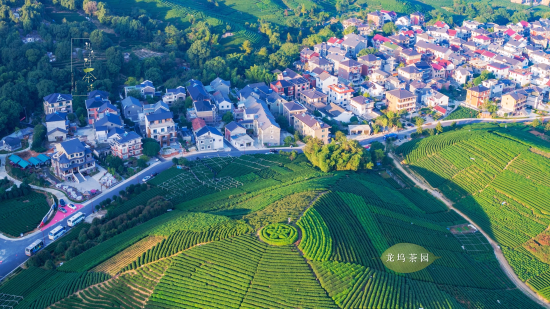 A bird's-eye view of of tea being planted at Longwu Tea Garden. [Photo/hangzhou.com.cn]
October 18, 2023

October 16, 2023

October 9, 2023
October 16, 2023