Senbo Resort Hangzhou

A bird's-eye view of Senbo Resort. [Photo/WeChat account: xiaoshanwenlv]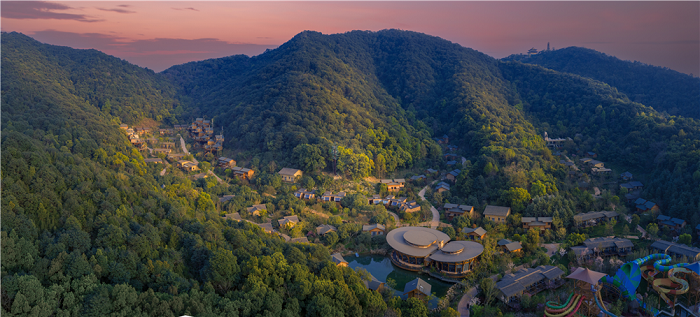 Senbo Resort is encircled by mountainous landscapes. [Photo/WeChat account: xiaoshanwenlv]
The Senbo Resort near the picturesque Xianghu Lake Scenic Spot in Xiaoshan district, Hangzhou is currently the most popular destination for family trips in the Yangtze River Delta region.
The resort, which opened in 2018, is a deft integration of natural landscapes and novel designs, mostly notable for its tree house villas, which are encircled by the mountainous landscapes surrounding Xianghu Lake, offering visitors a unique getaway from the urban hustle and bustle.
US columnist Samantha Pires once remarked: "If you were lucky enough to experience a tree house as a child, you know that these whimsical structures can be the coziest place to spend the day."
The rustic beauty of the resort was designed to blend into the surrounding landscape, with many structures combined as if built on a single tree.
The resort also offers one-stop services integrating entertainment, catering, nature parks, water parks, adventure parks and children's parks.
Address: No 1515 Xianghu Road, Xianghu Lake Scenic Spot, Xiaoshan district, Hangzhou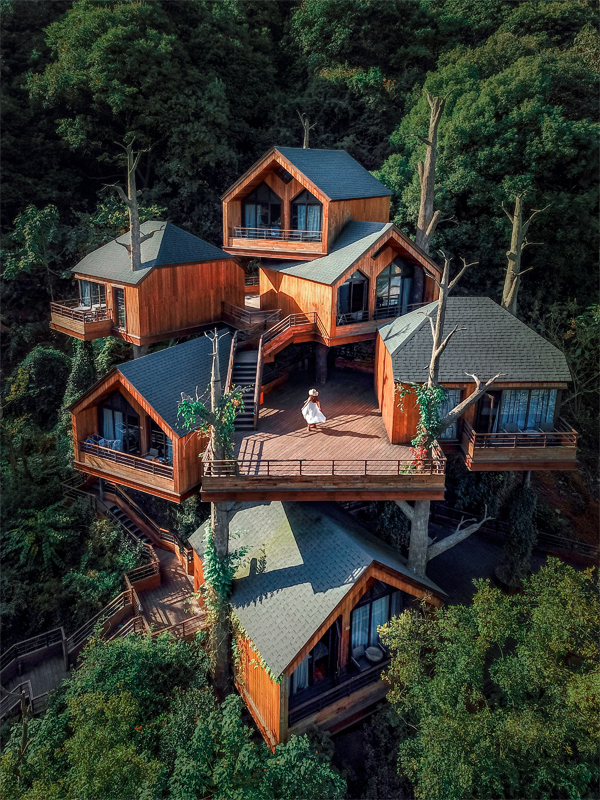 Tree house villas are hidden in the mountainous landscape surrounding Xianghu Lake in Xiaoshan district, Hangzhou. [Photo/dskb.cn]
August 4, 2023

July 27, 2023