Hangzhou retail sales exceed $100b in 2022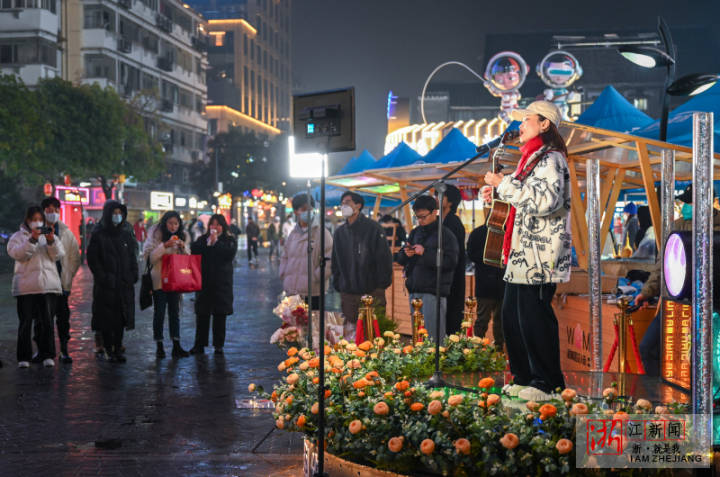 The long-lost hustle and bustle returned to scenic spots and B&Bs across Hangzhou during the New Year's holiday following China's optimization of COVID-19 control measures. [Photo/zjol.com.cn]
Hangzhou had the most retail sales of consumer goods, at 729.4 billion yuan (106.4 billion), and the highest growth, at 5.8 percent, among domestic cities in 2022, local media outlets reported.

The result was due to a series of measures taken by the city to boost consumption, chiefly issuing subsidies worth 289 million yuan in 2022 to speed up the sales of automobiles, which grew by 119.8 percent and drove the city's retail sales to grow by 4.2 percentage points overall.
Major shopping complexes have also seen steady progress in 2022, with the top 50 complexes realizing combined retail sales of 217.5 billion yuan, growing 16.9 percent year on year and accounting for 46.4 percent of the city's total.
Over 4,000 shopping complexes, supermarkets and convenience stores have achieved digital transformation, and technologies such as big data, cloud computing and artificial intelligence have been applied in various ways.
The Hangzhou bureau of commerce is currently working on new ways to maintain the momentum and boost consumption this year, such as by promoting the transformation of digital business areas, building nighttime markets, and taking advantage of the Asian Games and other popular events.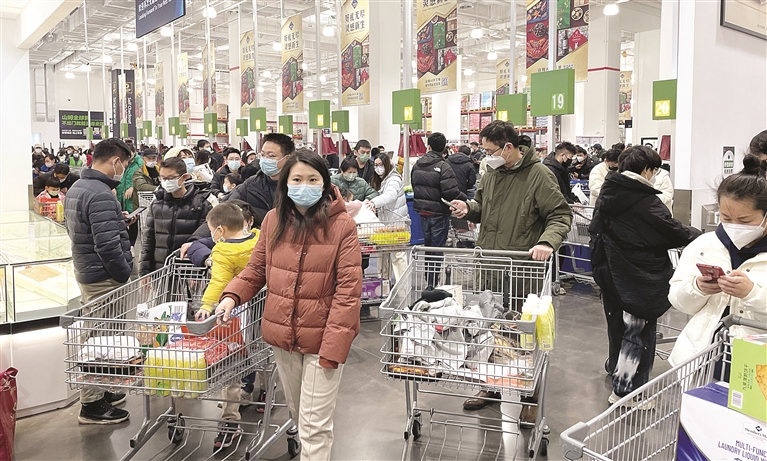 People's carts are loaded with commodities as they flock to Sam's Member Store in Xiaoshan district on Jan 1. [Photo/hangzhou.com.cn]

August 4, 2023

July 27, 2023