Pakistan embraces Hangzhou Asian Games Fun Run fever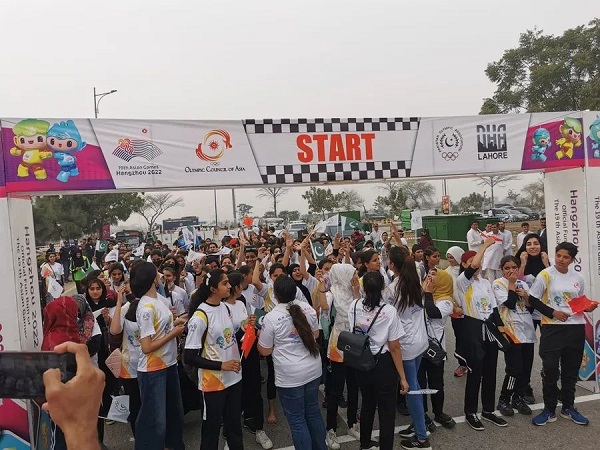 The Pakistan edition of Fun Run for Hangzhou Asian Games 2022 kicks off in Lahore on Feb 20. [Photo/hangzhou2022.cn]
The Pakistan edition of the Fun Run for the Hangzhou Asian Games 2022 kicked off in the country's second largest city Lahore on Feb 20, local media outlets reported.

The event was attended by officials of the Pakistan Olympic Association, delegation members of the Olympic Council of Asia, and thousands of students from the Lahore College for Women University, Government College University Lahore, children from City School and sports academies, as well as citizens from various walks of life.
Former Olympians and athletes cheered on the students during the Fun Run, while traditional dances were the highlight of the cultural programs during the event.
Khalid Mehmood, secretary general of the Pakistan Olympic Association, appreciated and thanked the Olympic Council of Asia delegation and advised the Pakistani athletes to focus all their attention on the upcoming Asian Games.
The Asian Games Fun Run is playing a key role in promoting the event, spreading the Asian Games spirit far and wide. The Asian Games 2022, originally scheduled for September 2022, were postponed last year due to pandemic concerns and will take place from Sept 23 to Oct 8.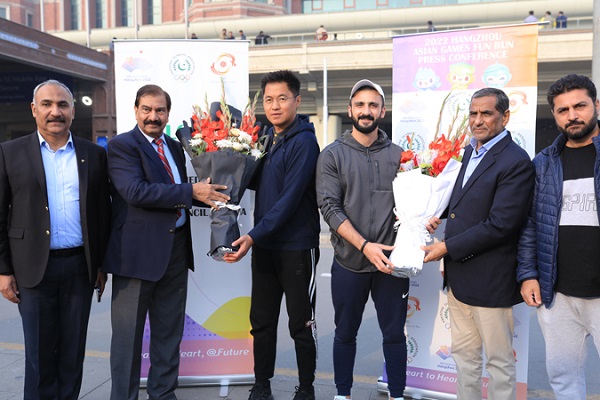 OCA delegation members send gifts to the Pakistan Olympic Association. [Photo/dailytimes.com.pk]

August 4, 2023

July 27, 2023