The Grand Canal: Cultural bridge linking north, south China
The Grand Canal, also known as the Beijing-Hangzhou Grand Canal, is the longest artificial river in the world. Starting in the capital Beijing, it passes through Tianjin City, Hebei Province, Shandong Province and Jiangsu Province, and flows on to Zhejiang's Hangzhou City, linking China's five main river basins, including the Yellow River and the Yangtze River.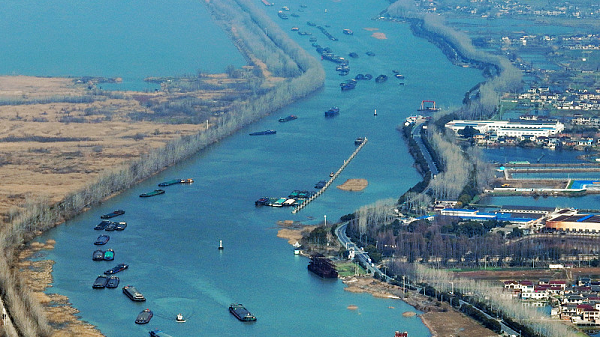 Views of the Yangzhou Section of the Grand Canal, China. /CFP
The oldest parts of the canal date back to the 5th century BC, where it offered an essential means of transportation and supply of food to the population. This masterpiece of hydraulic engineering represents the wisdom, ingenuity and determination of the Chinese people. It was inscribed on the UNESCO World Heritage List in 2014.
From ancient to modern times, the Grand Canal has consistently been contributing to the country's prosperity and stability. The Grand Canal has continued to serve as a link between northern and southern China, boosting the economic, agricultural and ecological development of the cities and towns along its banks.
China has taken a series of concrete measures to protect and develop the Grand Canal and its surrounding areas. The construction of cultural and ecological parks along the canal is one of the most important elements of these conservation policies.
The Beijing section of the Grand Canal, located in the capital's suburb of Tongzhou, is one of the city's popular tourist spots. The Grand Canal Forest Park was built along its shores, featuring lush forests and beds of lotus flowers. Visitors flock there to enjoy camping, cycling and boat trips, taking a vacation away from the fast pace of city life.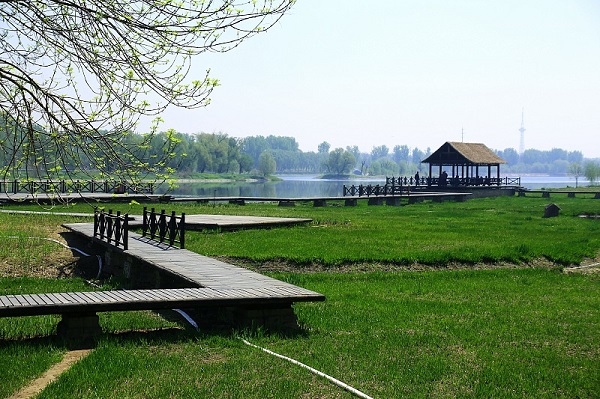 The Grand Canal Forest Park is located in the Beijing suburb of Tongzhou, China. /CFP
Along the Hangzhou section of the Grand Canal, Xiaohe Park opened its doors to welcome visitors last year. The former oil factory had stood on the banks of the canal for decades. Now the abandoned industrial site has been turned into a popular multi-use park for the public to enjoy.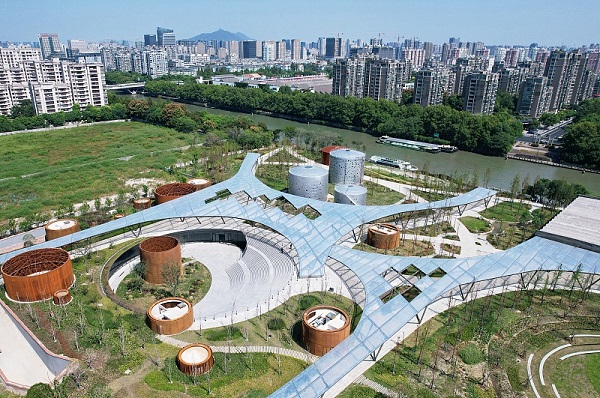 Aerial views of Xiaohe Park in Hangzhou City, Zhejiang Province, China. /CFP
Shandong's Dezhou City is also taking advantage of the canal. Over the past 20 years, the city has insisted on non-commercial development on both sides of this section of the Grand Canal and has undertaken ecological restoration work. The city has turned abandoned pits into ecological gardens, and wastelands into wetlands along the riverbank – a series of measures aimed at restoring the original appearance of the canal. A Grand Canal museum complex is currently under construction as part of wider plans to create a Grand Canal cultural park.
The Beijing-Hangzhou Grand Canal not only connects transport between northern and southern China, but also helps facilitate cultural exchanges between north and south China.
August 4, 2023

July 27, 2023