Hangzhou Xianghu Half Marathon to return on April 16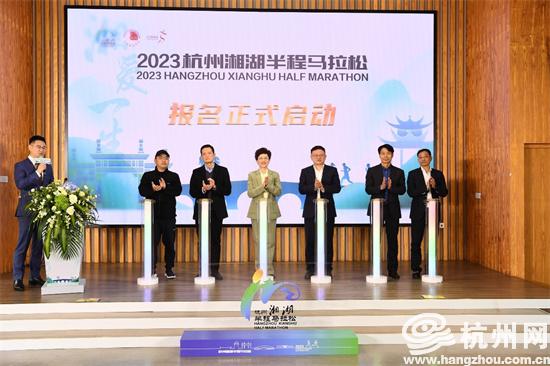 A ceremony is held to celebrate the opening of registration of 2023 Hangzhou Xianghu Half Marathon on March 1. [Photo/Hangzhou Daily]
The Hangzhou Xianghu Half Marathon will take place on April 16 and feature two events: a half marathon and a 4.5-kilometer fun run.
The event will host 10,000 participants, with 7,000 runners taking on the half marathon and 3,000 participating in the fun run. The registration fee is 100 yuan per person for the half marathon and 60 yuan per person for the fun run.
Registration will be open until March 12, with the lottery results announced on March 25. Participants will be able to collect their race kits on April 14 and 15.
The inaugural Hangzhou Xianghu Half Marathon was held on October 20, 2019, and was awarded several honors, including the "Bronze Medal Event" and "Most Beautiful Course Feature Event".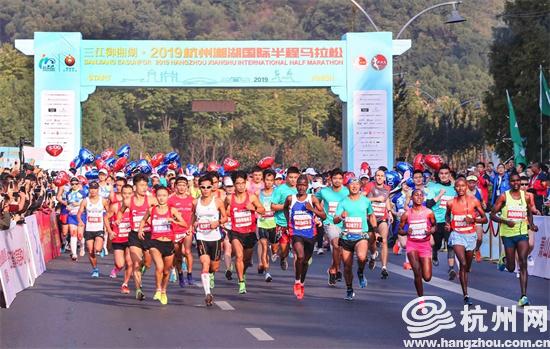 The inaugural Hangzhou Xianghu Half Marathon is held on October 20, 2019. [Photo/Hangzhou Daily]
This year's Xianghu Half Marathon has been upgraded. The new route includes iconic landmarks such as sports parks and wetland parks, and showcases the history, culture, and ecology of Xianghu Lake.
Additionally, the event will feature elements of the upcoming Hangzhou Asian Games. Yu Gang, director of the tourism, culture, radio, television, and sports bureau of Xiaoshan district, said the marathon will be a "promotional ambassador" for the upcoming Asian Games.
August 4, 2023

July 27, 2023