Hangzhou International Airport opens tourist bus to West Lake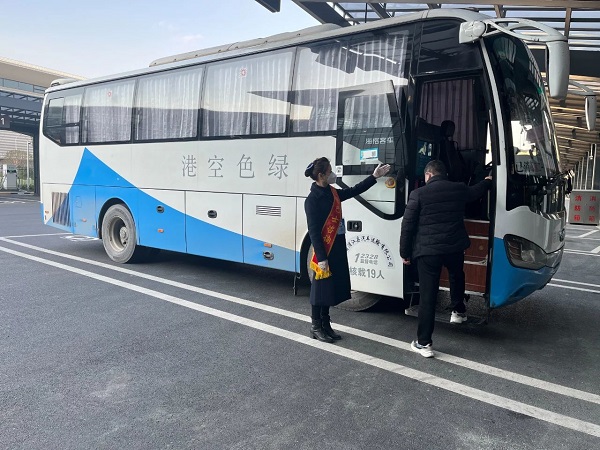 People take a shuttle bus directly to the West Lake scenic area in Hangzhou. [Photo/WeChat account: hangzhouairport]
Hangzhou International Airport in Xiaoshan district recently opened a bus line to the West Lake scenic area, providing travelers with direct access to the landmark tourist spot in Hangzhou right after landing.

The route runs between the airport, Leifeng Pagoda scenic area, and Lingyin Temple scenic area, with stops at the following locations: Hangzhou International Airport - Airport Expressway - Jiangnan Avenue - Fuxing Bridge - Leifeng Pagoda parking lot - Lingyin Temple parking lot.
It costs 60 yuan ($8.60) to travel from the airport to the Leifeng Pagoda scenic area and 70 yuan to Lingyin Temple scenic area. Departure times from the airport are 9:20, 12:30, 14:20, and 18:00, while departure times from the Lingyin Temple scenic area are 9:40, 12:10, 15:00, and 18:30.
Travelers can purchase tickets online through apps and WeChat mini-programs such as BaBa KuaiBa, Fliggy, Ctrip, and Tuanzi Travel. Tickets can be booked as early as seven days in advance.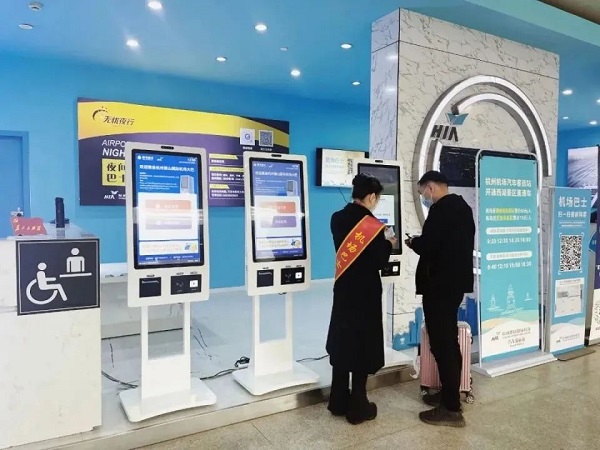 People buy bus tickets via self-service machines set at the terminals of Hangzhou International Airport. [Photo/WeChat account: hangzhouairport]

October 18, 2023

October 16, 2023

October 9, 2023
October 16, 2023