Design students find unique way to pay tribute to classic painting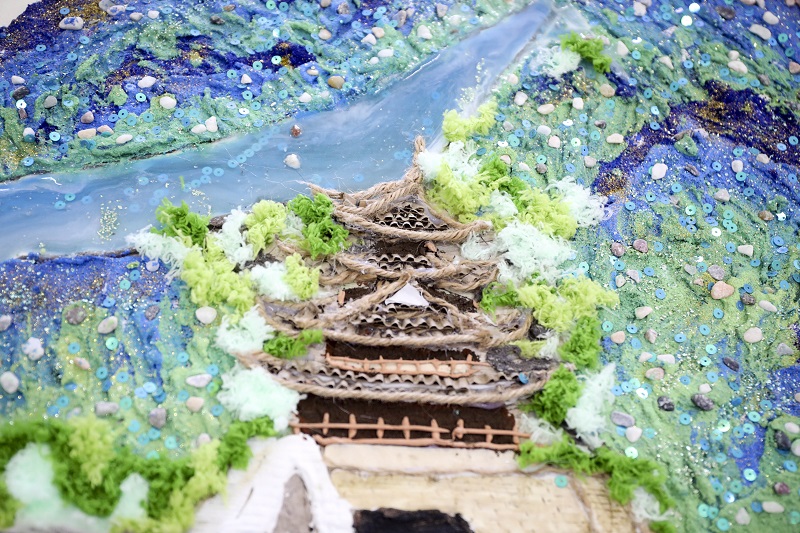 A section of the New Dwelling in the Fuchun Mountains. [Photo/IC]
The classic painting Dwelling in the Funchun Mountains recently got a new artistic rendering from creative first-year students at the Zhejiang Gongshang University Hangzhou College of Commerce, local media outlets reported.
Instead of using traditional art supplies, the students utilized a range of discarded materials such as cloth, old CDs, expired grain, buttons, twine, and popsicle sticks to create a unique and innovative version of the famous painting.
The series of artworks not only did away with the traditional scroll format of the original Dwelling in the Fuchun Mountains, but also defied the limitations of two-dimensional space by transforming the painting from a flat image to a three-dimensional work of art.
This approach was not only eco-friendly and sustainable, but also promoted creativity and experimentation in art. The use of discarded materials challenged the notion of what constitutes art supplies and encouraged artists to think outside the box when creating their works.
The students' innovative take on New Dwelling in the Fuchun Mountains was a testament to the power of creativity and resourcefulness. It showed that with a little imagination, even the most unexpected materials can be transformed into beautiful works of art.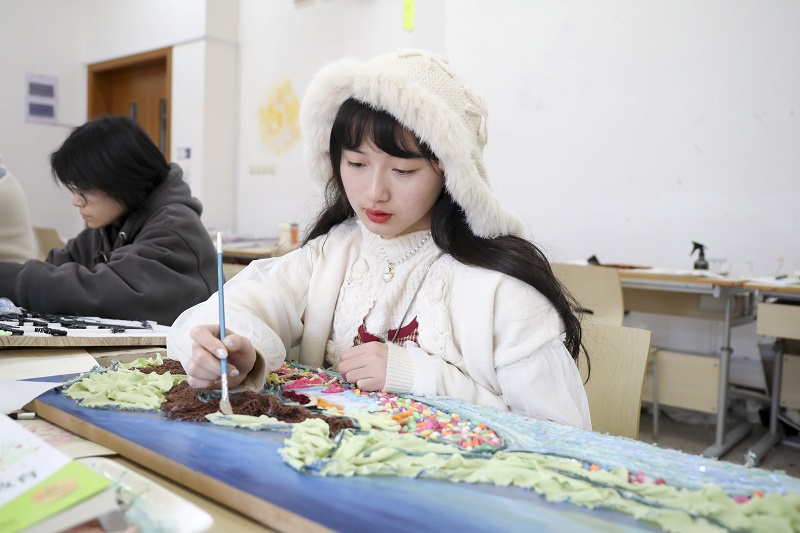 A student from Zhejiang Gongshang University Hangzhou College of Commerce works on the creative new painting. [Photo/IC]
August 4, 2023

July 27, 2023