Harvest of renowned Longjing tea begins in Hangzhou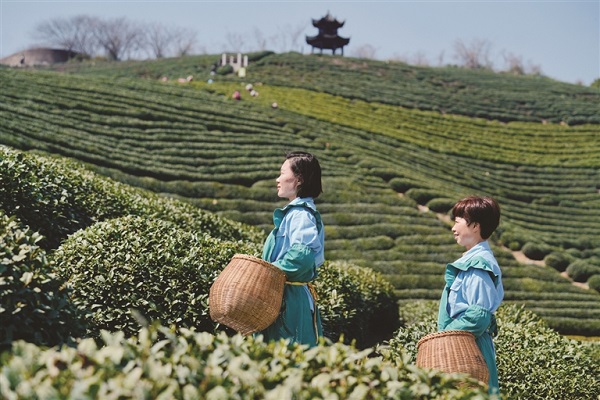 Tea-picking workers harvest Longjing tea leaves at a tea garden in Longjing Village of Hangzhou, east China's Zhejiang Province, March 13, 2023. Longjing tea, also known as West Lake Dragon Well tea, is characterized by its green color, delicate aroma, mellow taste and beautiful shape. [Photo/hangzhou.com.cn]
Tea farmers in east China's Zhejiang Province Monday started to harvest Longjing tea, one of the most popular tea varieties in the country.
The annual output of Longjing tea this year is forecast to maintain last year's level, according to the city's Longjing tea management association.
In 2022, the annual production of Longjing tea reached 502 tonnes, with a total output value of 560 million yuan (about 80.7 million U.S. dollars).
Longjing tea, also known as West Lake Dragon Well tea, is a variety of green tea. As one of China's 10 most famous teas, it is characterized by its green color, delicate aroma, mellow taste, and beautiful shape.
In November 2022, China's traditional tea-making was inscribed on the intangible cultural heritage list of the United Nations Educational, Scientific and Cultural Organization.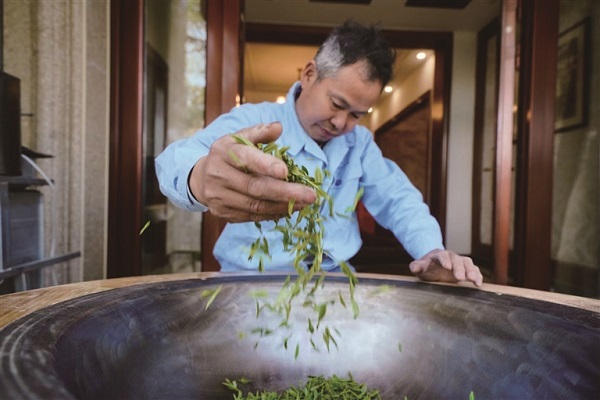 A farmer stirs and roasts fresh Longjing tea leaves in Longjing Village of Hangzhou, east China's Zhejiang Province, March 13, 2023. [Photo/hangzhou.com.cn]
August 4, 2023

July 27, 2023