Hangzhou metropolitan area registers GDP of 4 trillion yuan in 2022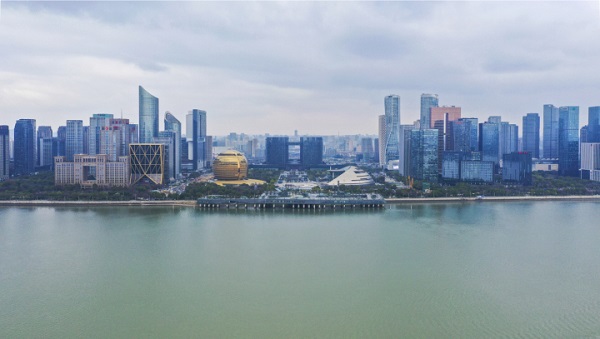 Hangzhou, the capital of East China's Zhejiang province, seen from a distance. [Photo/tianmunews.com]
The Hangzhou Metropolitan Area, which consists of Hangzhou, Huzhou, Jiaxing, Shaoxing and Quzhou, achieved a total GDP of 3.97 trillion yuan ($578 billion) in 2022, local media outlets reported.
Despite the complex and challenging development situation, cities in the area implemented a package of policies to stabilize the economy, leading to the continuous expansion of the economy and deepened regional integration.
The high-end manufacturing industry performed strongly. The five cities realized an added value of 216.2 billion yuan for core manufacturing industries of the digital economy, a year-on-year growth of 8.6 percent.
In terms of consumption, the total retail sales of social consumer goods in the area reached 1.52 trillion yuan, an increase of 4.3 percent in 2022, while online consumption remained popular, with the five cities achieving total online retail sales of 1.53 trillion yuan, a growth of 6.7 percent.
A series of achievements have also been made in industrial development, people's livelihoods, and transportation connectivity, further improving regional integration.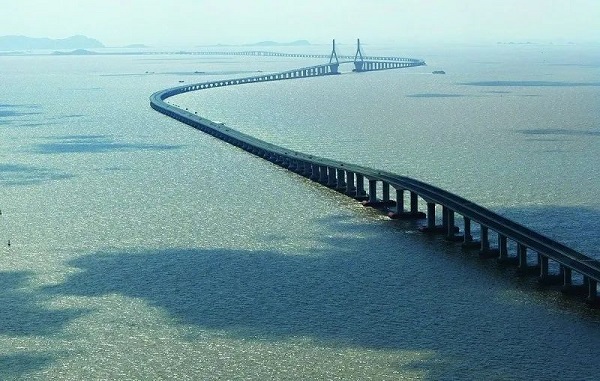 A bird's eye of the Hangzhou Bay Cross-Sea Bridge. [Photo/WeChat account: CNTO_SG]
August 4, 2023

July 27, 2023