Chinese, foreign families experience tea-picking in Lin'an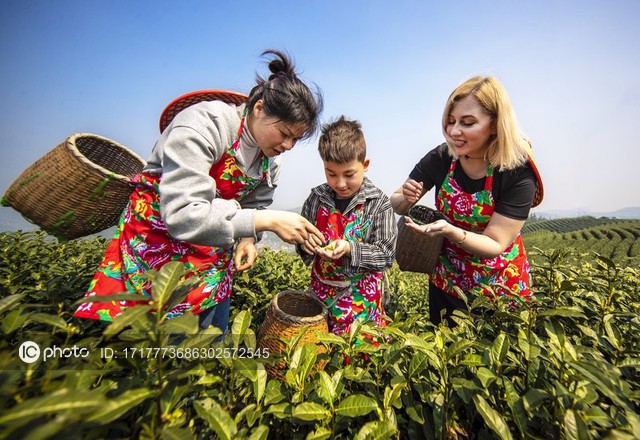 A foreign family learns to pick tea leaves from a local resident. [Photo/IC]
A group of Chinese and foreign residents from the Pingshan community in Lin'an district, Hangzhou got together on April 3 to pick and taste tea in Shuanglian village, known for its tea culture.
The event aimed to promote tea culture, develop the tea industry, and boost tea tourism in the area. It also provided an opportunity to strengthen the connection between different communities and cultures, promoting a sense of unity and cooperation among residents.
The residents participated in and experienced the traditional tea-picking process. They also learned about the history and culture of tea in China and were treated to the fragrant aroma and taste of freshly picked tea leaves.
Shuanglian village has been known for its high-quality tea for generations.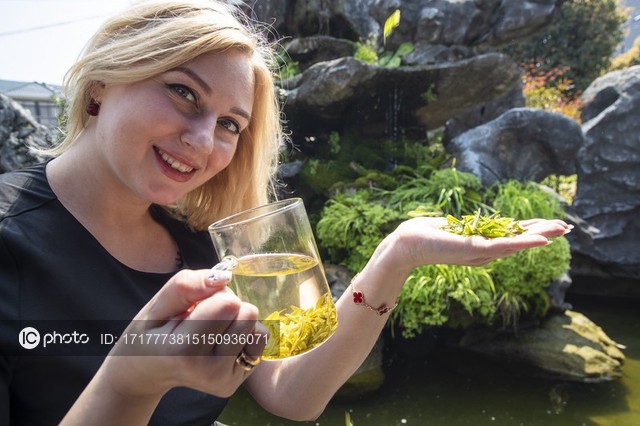 A foreign resident shows off a cup of well-brewed tea and some freshly-picked tea leaves. [Photo/IC]
October 18, 2023

October 16, 2023

October 9, 2023
October 16, 2023