Smart technology shines at water sports center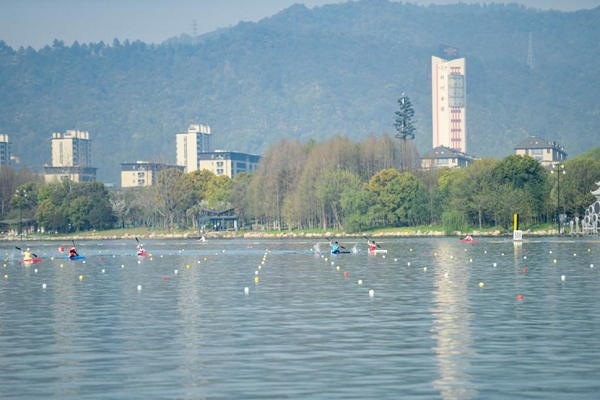 The Fuyang Water Sports Center in Hangzhou. [Photo/hangzhou2022.cn]
As the venue for the Hangzhou Asian Games canoe slalom and sprinting events, the Fuyang Water Sports Center in Hangzhou, capital of East China's Zhejiang province, is working to improve its intelligent and advanced equipment and courses, local media reported.

The "Exciting Hangzhou" 2023 National Canoe Slalom Spring Championship kicked off at the center on April 6.
The main building of the sports center is shaped like a mountain, which is intended to symbolize the mountains in the picture scroll by Huang Gongwang, a well-known Chinese painter and artist in the Yuan Dynasty (1206-1368), while the center's smooth waving lines are intended to symbolize water culture. It will host competitions for rowing, canoeing (still water and slalom) and other events during the Hangzhou Asian Games and is expected to produce 30 gold medals.
"Construction of the venue is based on the concept that the games will be green, intelligent, thrifty and culturally-advanced. The lights and other electric energy equipment on each floor of the venue can be controlled remotely, and there is also an intelligent cockpit which serves as the venue's 'brain'," said He Guocan, a manager at the sports center.
"For example, some athletes need to train at night, so we can notify the property to remotely turn on the lights (of the training ground). The venue is very large, and intelligent control can better meet the needs of athletes."
In addition to facilitating competitions and training for athletes, spectators who come to watch the competition can also experience the intelligence of the venue.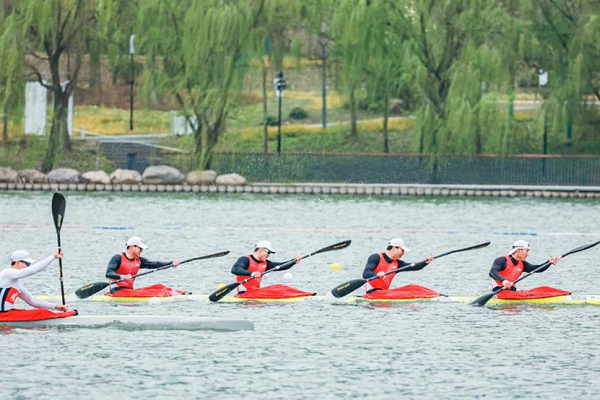 Athletes compete in a rowing race. [Photo/hangzhou2022.cn]

August 4, 2023

July 27, 2023