The amazing Southern Song Dynasty Guan Kiln Museum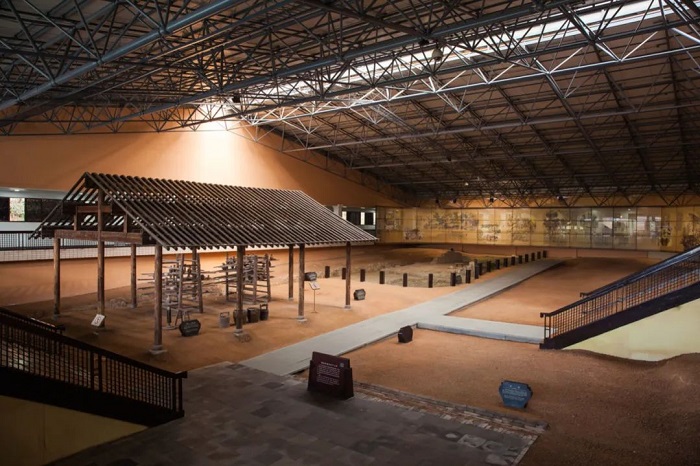 The former site of the Guan kilns of the Southern Song Dynasty in Hangzhou. [Photo/WeChat account: gh_97533f1c3409]
China is well-known for its porcelain, and the porcelain made during the Song Dynasty (960-1279) is considered to be the artistic peak of the art form. The Guan Kiln, literally "official kiln", has a strong relationship with the royal family. Due to its beauty of glazing and colors, Guan wares are often described as ice or jade in specialist literature.
The origin of the Guan kilns of the Southern Song Dynasty can be traced back to 1127, when Emperor Zhao Gou ascended to the throne at Yingtianfu (now Shangqiu city in Central China's Henan province), historically known as the Southern Song Dynasty (1127-1279). Due to ongoing warfare, the Song royal family moved south, and in 1138, Lin'an (now Hangzhou) became the capital of the Southern Song Dynasty.
Due to the sophisticated etiquette of the Southern Song royal family, the demand for porcelain increased, so the royal family decided to set up kilns dedicated to producing porcelain wares for the royal family.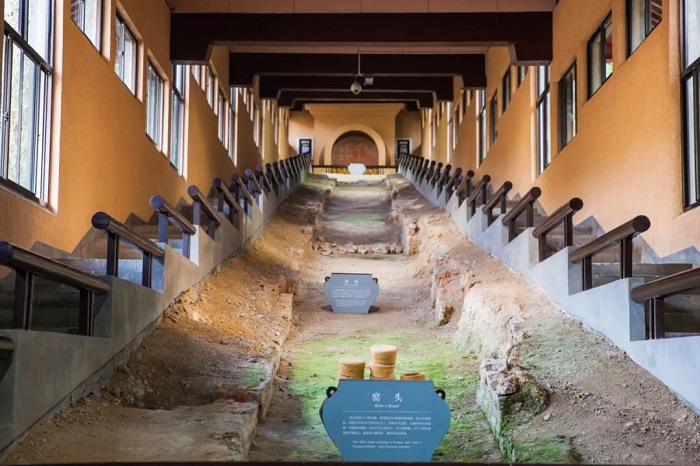 The former site of the Guan kilns of the Southern Song Dynasty in Hangzhou. [Photo/WeChat account: gh_97533f1c3409]
According to literary records, there were two official kilns in the Southern Song Dynasty, namely the sites of the Xiuneisi Kiln and Jiaotanxia Kiln.
The process of discovering the official kiln of the Southern Song Dynasty is full of legends. In the 1920s, modern archaeology marked by field operations was introduced into China, and the Jiaotanxia kiln was discovered. Later on, a number of archaeological discoveries of Guan Kilns were made and the legend of Guan kilns in the Southern Song Dynasty and the Guan wares, which are clay-shaped with extreme elegance and a crystal-clear glaze, were revealed to the world.
In order to better protect the ruins and promote the nation's ceramic culture, the local government, based on the ruins of Jiatanxia Guan Kiln, established the Hangzhou Southern Song Dynasty Guan Kiln Museum, which officially opened to the public in 1992. The museum helps promote Chinese ceramic culture and teach people about ceramics, highlights the history of Hangzhou as the capital of the Southern Song Dynasty, and has become a new type of museum integrating display, education, research and leisure.
August 4, 2023

July 27, 2023