Hangzhou Asian Games unveils e-sports licensed goods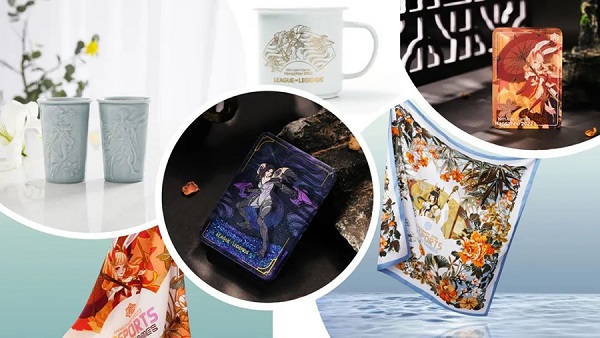 A new batch of e-sports licensed goods with novel designs and high-quality workmanship. [Photo/hangzhou2022.cn]
As the Hangzhou Asian Games are approaching, a new batch of e-sports licensed goods with novel designs and high-quality workmanship were unveiled in Hangzhou, capital of East China's Zhejiang province, on April 10, local media reported.
A total of 18 licensed goods, including silk scarves, commemorative T-shirts, refrigerator stickers and cups have been made available, not only increasing the variety of Asian Games e-sports licensed goods, but also combining e-sports with Hangzhou's scenery and traditional cultural elements.
Chinese silk weaving skills are an intangible cultural heritage of Chinese people, and Hangzhou silk is a representative of China's traditional silk weaving industry. In ancient times, the Silk Road connected Europe and Asia, and now the silk scarves inspired by the King of Glory, an online action game that involves exciting, team-based battles, once again conveys greetings to Asia.
The silk scarves are made of 100 percent silk fabric and feature classic characters from the online game. With the outline of the fan shape of the Asian Games emblem and the city flower osmanthus as the base, the scarves integrate the iconic flowers of several Asian countries, as the Games will welcome guests from Asian countries to Hangzhou.
In the future, more Asian-Games-themed licensed goods will be launched to promote the Asian Games, Chinese characteristics and Hangzhou charm.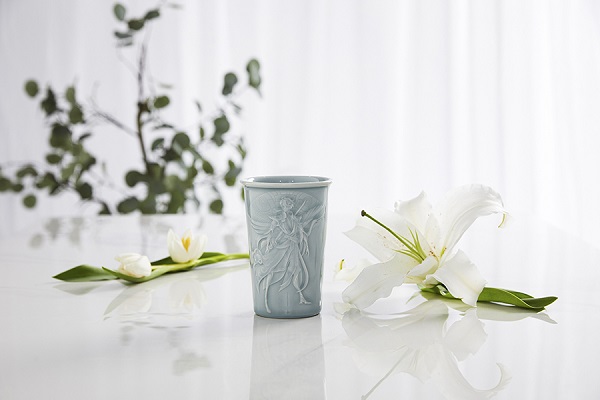 A ceramic cup featuring e-sports figurines. [Photo/hangzhou2022.cn]
October 18, 2023

October 16, 2023

October 9, 2023
October 16, 2023